Tasker Insurance Group CEO on knowing when the time is right to hit the 'on button' | Insurance Business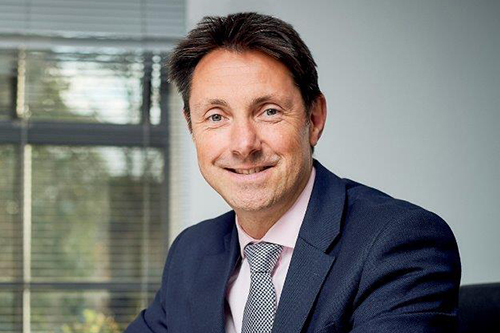 The COVID-19 pandemic has presented a strange dichotomy for many insurance businesses throughout the UK. At the same time that it forced organisations to slam the brakes on strategic growth initiatives such as acquisitions or brand launches, it had a powerful acceleratory counter-effect on the uptake of digital tools and communication channels by these same businesses.
Speaking with Insurance Business, CEO of Tasker Insurance Group (Tasker) Robert Organ (pictured) highlighted the contrasting influences of the crisis and how the values of empathy and resilience have emerged as the guiding force for insurance businesses returning to business as usual. When the crisis initially erupted, he said, the focus of Tasker was on protecting its staff, on empowering them to work remotely and on ensuring that customers were supported throughout the pandemic.
It was around September when, even if everything didn't really go back to normal, the world was more adjusted to the new way of doing things, he said, that the team felt confident in looking once more at some of the projects it had planned for 2020.
"And so, we got on with things," he said. "And that was when we started thinking about acquisitions again because we had deliberately downed tools at that point. But we never stopped our focus on organic growth because, naturally, you always need to look after your existing clients and do what you can to bring in new clients.
"But we had stopped on the acquisitions front for a few months, though we have never been what you would call a big consolidator – we haven't got huge of teams people out there looking at that side of things. It's just, us, seeing something that we think would be a good addition to our business and reaching out."
Read more: Tasker Insurance Brokers announces specialist affinity swoop
When looking at what makes an acquisition the right fit, Organ noted that the answer blends an equation of shared specialisms and the opportunities afforded by a geographic fit. Looking at the recent acquisition of Gloucester-based Numark Insurance Services (NIS) by the group's broking business Tasker Insurance Brokers, he outlined how both recognition of NIS's specialist role in the pharmacy sector and its capacity to extend the business's regional broking footprint aligned to make the deal work.
Tasker is looking to broaden and create further depth in the specialist areas it serves within its broking business, he said, and this means expanding its regional presence alongside the expansion of its specialisms. It was in 2019 that discussions regarding how the two businesses could work together first came about and, through conversations with NIS, it became clear that that the deal had a strong foundation.
"One thing led to another," he said, "and I think this is a great outcome for everybody, especially those in the team that have moved over as they're now sitting within a true specialism where they can leverage the broader capabilities of the team and the market and our clients will get the benefits of that broader capability and focus. It's been a slow burner, seeing as how it was only in the summer that we started to come out of the cloud of COVID and say 'well, we've pressed pause on all these strategic conversations but now is the time to go for it.'"
The acquisition is not the only sign that Tasker has hit the 'on button' when it comes to strategic growth in the last several months, with the group also migrating its retail broking business to Acturis in early September. This was something which had been on the group's agenda for some time, Organ said, and with everybody working from home and engaging digitally it made sense to push ahead with the implementation.
Read more: Tasker Insurance Group reveals specialist broker acquisition
In addition to this, Tasker has engaged with a number of growth initiatives over the lockdown period, including the appointment of some new talents to add to the strength of its existing team. Moving into 2021, Organ said, the key objective of the business remains blending organic growth with acquisition-led growth. Organic growth is a real strength of the business, he believes, particularly in specialist areas such as tourism and travel.
"We'd like to further explore what we already do in sectors such as technology, life science, PI and medical malpractice," he said. "We welcome having conversations with people that want to join us and we will be looking to extend further extend these specialist areas. We've got conversations underway at the moment.
"And, as it stands, we've got three key regional offices at the moment, outside of our specialist footprint - those are in Manchester, London and Kent. We'd like to extend that and to have a presence in other parts of the country. And our focus is on providing a really strong broking service to businesses in that geography and being able to provide a home for insurance professionals who want to explore new opportunities."