The Ardonagh Group trims Q1 losses | Insurance Business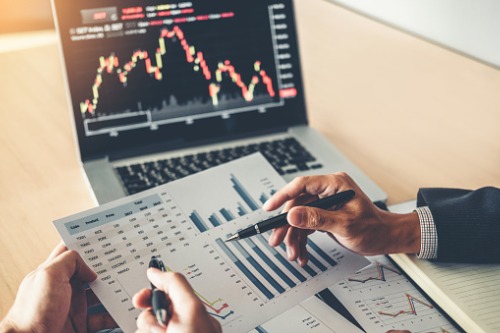 The Ardonagh Group has published its 58-page report to investors for the three months ended March 31, and the independent insurance broker's financial results can be viewed from either a glass half-full or half-empty perspective.
In the first quarter of 2020, Ardonagh posted a £13.7 million loss. The good news is, the figure represents an improvement from last year's Q1 loss of £22.4 million. In addition, the group – which employs nearly 7,000 people in more than 100 office locations – recorded a £13.2 million operating profit, which is a major turnaround from 2019's £1.7 million operating loss.
Total income also saw an increase, from £157.6 million previously to £160.1 million this time around. Ardonagh's EBITDA (earnings before interest, tax, depreciation, and amortisation) and adjusted EBITDA, meanwhile, both rose to £34.9 million and £43.6 million, respectively.
As for the effect of the coronavirus crisis, the British enterprise noted: "There has been a limited financial impact of COVID-19 on the group to date, with our focus being on the well-being of colleagues while ensuring operational resilience. The efficiency and stability of the group's infrastructure has enabled home working for over 90% of our employee base.
"We continue to review the operational aspects of COVID-19 in line with the latest global developments and government guidance. Insurance broking is a resilient and defensive market, which has historically had limited impact from past economic or capital market downturns, and Ardonagh's highly diversified structure along with no material exposure to a single carrier, customer, or market sector means the group is well-placed in the current economic circumstances."
Ardonagh is the name behind brands such as Autonet, Bishopsgate, Carole Nash, Geo Underwriting, Price Forbes, Swinton, Towergate, and URIS.
"Following a strong 2019, we have seen continued underlying growth across our diversified platforms," commented chief executive David Ross. "The ingenuity and determination of our people means we will continue to serve our clients as they adapt to the changes to the way they live and do business.
"Businesses and individuals need insurance brokers on their side more than ever. Our people have risen to the challenge, helping to negotiate on claims, sourcing lower premiums for car and home customers, and delivering quality risk management advice and insurance programmes for businesses as they evolve."