"The insurance industry recognises this is a problem" | Insurance Business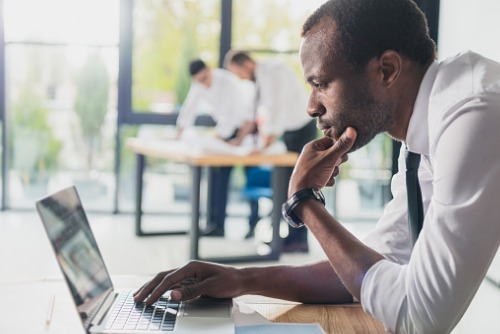 The insurance industry admits there is a pricing issue impacting loyal policyholders, in response to the super-complaint filed by Citizens Advice with the Competitions and Markets Authority. This isn't the first time the sector is acknowledging the concern though, as it has already taken steps to address the issue.
"In any market where there is regular switching and fierce competition for new business, good deals are available to those who shop around but this does mean long-standing customers can lose out," noted Association of British Insurers (ABI) director general Huw Evans following Friday's lodging.
"The insurance industry recognises this is a problem and earlier this year became the first and only sector to take voluntary, industry-wide action to tackle it. This includes commitments from firms to review premiums charged to customers who have been with them for five years and the industry publishing a report on progress within two years."
Back in May the ABI and the British Insurance Brokers' Association jointly launched a set of guiding principles and action points to take on the excessive differences between new customer premiums and renewal prices, with the goal of arriving at better outcomes for long-standing clients.
According to Citizens Advice, every year consumers in the UK are losing £4.1 billion to the so-called loyalty penalty. It said eight in 10 people are paying a significantly higher price in at least one of these markets – mobile, broadband, home insurance, mortgages, and savings – for not switching providers.
The Chartered Insurance Institute (CII) has also reacted to the charity network's move, saying it recognises the super-complaint's significance.
Lawrence Finkle, public affairs executive at the CII, commented: "The Chartered Insurance Institute's own public trust index published this July identified rewarding loyalty as the key opportunity for the insurance profession to build public trust – and where our research found there to be the biggest gap between consumers' expectations and insurer performance."
According to the CII executive, dual pricing has been the "most corrosive of trust" in the profession.
"In a competitive free market, where three out of four people shop around, there is no easy fix available and these measures will take time to bed in," added Evans. "But we believe that these industry commitments are a positive step in tackling excessive premium differences that can unfairly penalise long-standing customers."
Meanwhile Gary Dixon, chair of the Association of Independent Non-Executive Directors, took the opportunity to offer insights.
"If I was on the board of an insurer, I would see this as a warning beacon prompting me to look very carefully at how my firm's policies and working practices may stand up to the harsh spotlight of external criticism as there will be plenty on the way," said Dixon, who believes the board should contain someone sufficiently independent to stand up for consumers' rights and ensure that changes are made.