The Justice Select Committee report and the questions it poses for insurance | Insurance Business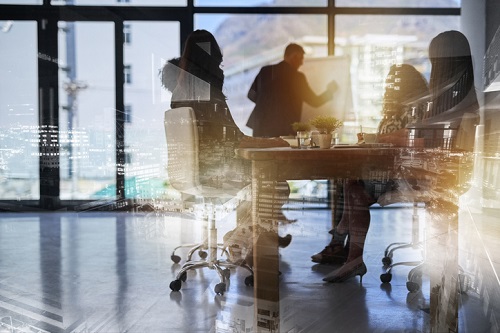 The following is an opinion article written by Minster Law MD Michael Warren in response to the Justice Select Committee report. The views expressed within the article are not necessarily reflective of those of Insurance Business.
The long-awaited Commons Justice Select Committee report, 'Small Claims Limit for Personal Injury' published on May 17, was cheered by opponents of the government's plans for personal injury reform, and dismissed by supporters as a 'shopping list for claimant lawyers.'
So binary a reaction emphasises that, while we are a more open and tolerant society (diversity, gender and race for example), tolerance for different opinions has narrowed sharply.
The report is a serious piece of work from 11 MPs (including five Conservatives) and deserves better than glib one-liners or raucous whooping. Let's hope the MoJ takes a more mature approach in responding to the Committee's 10 key recommendations during the next 90 days.
The report poses two fundamental questions. Firstly, the government has yet to answer the question: 'How can the ministers ensure that genuinely injured people continue to be protected, and have fair and open access to justice?'
The reform package focus is largely about reducing frivolous or fraudulent claims, but in doing so will penalise genuine claimants, or vulnerable road users such as pedestrians who never get whiplash injuries. Also, the Committee has flagged the obstacles that would be faced by self-represented claimants navigating the current claims process.
Secondly, the public actually wants the government to deal with cold calling and claims touts, and criminals who abuse the system. Yet the Justice Committee warns that the 'current package of reforms creates a risk of increasing cold calling by, or on behalf of, CMCs…and an outright ban should be introduced.' The government is so far failing to deliver what most of the public want.
The current debate is full of sound and fury, but sober elements, including us at Minster Law, have consistently argued that differences between claimant and defendant sides are marginal. We all want to remove fraud. We all want to stop cold calling. We all want rogue operators out of business. We all want genuine claimants to be protected. We all want a good experience for clients and customers.
I hope the Justice Committee report will provide a catalyst for a change in direction. It is not too late for the sector to agree a balanced package, that broadly meets our shared aims, and not too late for us, collectively, to sell that package to ministers. Successful negotiations require compromise. Can we as an industry step up and help the government out? After all, a balanced solution will ultimately assist the most important audience of all, our customers.
Related stories:
Justice Committee calls for delay to personal injury reforms
Time to put people before insurance profits?