Tokio Marine Kiln names new board member | Insurance Business UK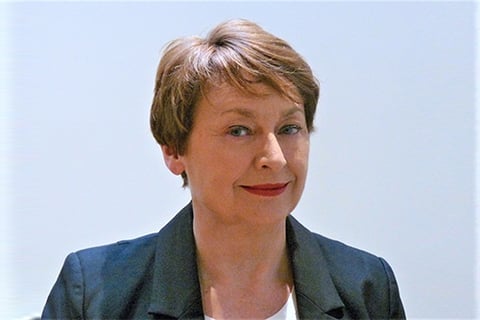 There is a new member of the board at Tokio Marine Kiln Syndicates.
The company has welcome Valerie Gordon-Walker (pictured) as an independent non-executive director. Gordon-Walker, who has held managing director, executive committee member and group head of people roles across a range of industries, said she is looking forward to her latest challenge.
"I am proud to be joining the TMK Syndicates board at this time of transformation and feel privileged to continue to enjoy a mix of both private and public sector work," she said. "In my experience, organisational performance is better informed by seeing how other fast-moving sectors have successfully adapted to business challenge. I look forward to constructively contributing to the board's agenda."
According to chair of the TMKS board, Andrew Torrance, the company is currently undergoing a "transformational time" and Gordon-Walker's experience, which includes acting as a senior advisor to the Prudential Regulation Authority at the Bank of England and the Financial Conduct Authority on remuneration, will be key.
"Her broad industry experience, passion for positive cultural change and extensive regulatory experience bring an important and valuable new perspective to the board," he said.
The list of credentials for Gordon-Walker also includes being named by Cranfield's FTSE board report as one of the 100 Senior Women to Watch, as well as advising multinational corporations on strategy, regulation and executive mentoring.
"TMK is driving an exciting strategy which can only be achieved with the engagement and support of our talented people," said Brad Irick, CEO of Tokio Marine Kiln. "Our investment in people, fulfilling our purpose and putting culture at the heart of our strategy needs solid leadership, and we are looking forward to welcoming Valerie who we know will add considerable value to those efforts going forward."