Top tips on how women can further their insurance careers | Insurance Business UK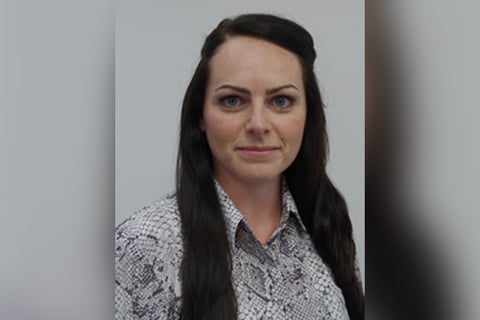 It's hard to believe it has been over a year since the last Women in Insurance Summit but it's that time of year again and, in keeping with the year 2020 has been, the event is going virtual. The Women in Insurance Summit is an instrumental part of the Insurance Business calendar and, in light of the financial and social turbulence caused by the COVID-19 pandemic, its mission to advance and empower women in the insurance industry has perhaps never been so crucial.
Sign up for the Women in Insurance Virtual Summit here
Among the panel of experienced professionals lending their expertise to a range of discussions at the event, Sandra McDonald (pictured), head of client services at McLarens, will be moderating a session which will explore 'Taking a Risk – How do you Further Your Career'. Discussing this upcoming event, McDonald highlighted how the dialogue surrounding diversity and inclusion has changed since she joined the insurance industry.
Read more: How can we make the insurance industry more diverse?
"It's a great time to be working in insurance," she said, "over the past few years we've seen the Dive In Festival grow to a worldwide calendar event offering free training and discussions to all in insurance on inclusion. With this, and campaigns such as Insuring Women's Futures, pioneered by the insurance profession to provide practical guidance to all women on achieving financial security, everyone understands how important diversity and inclusion are and it is commonly agreed how they can improve everyone's lives."
Most importantly, she said, diversity and inclusion are no longer seen as special projects, they are accepted as necessary parts of every business and plan, and crucially people understand why. Looking to the upcoming panel session on taking a risk, McDonald highlighted that the common perception that women are more risk averse than men is not an altogether accurate portrayal.
"Looking at myself and the women I know," she said, "I wouldn't say we are more risk averse but we tend to research and reflect a fair amount on a decision before we make it, wanting it to be backed up on evidence rather than gut feeling. Not jumping into something straight away could look risk averse, or you could see it as good risk management. There isn't anything wrong with being risk averse though, if it reduces stress levels and gives you a known path, then that is sometimes the best option."
Looking to the structures and processes in place which can hold women back from applying for or receiving senior positions within the industry, McDonald noted that, anecdotally, from talking to women and business owners, it might seem everyone is on an equal footing. However, looking at evidence such as gender pay gap reporting, she said, it is clear that this is not actually the case yet.
In a sector such as insurance, where everyone knows each other, she said, there is the danger of always employing or promoting people that you know, which can prevent new opportunities for those looking to enter the sector. For this reason, it is so important that non-bias hiring procedures are followed for every role.
Read more: Understanding the disconnect between diversity and inclusion
"This should include open advertising of the role without bias language, blind CV reviews and structured interviews," she said. "For example, job adverts can be littered with words most commonly associated with the gender you are used to seeing do that role, businesses should bear this in mind when writing them, or, failing that, it's important for the job seekers to keep this in mind and not let their brain tell them that they can't do the job just because they wouldn't use the same adjectives to describe themselves every day."
There are numerous key practical steps women can take to advance in their professional lives, McDonald said, and her foremost advice is for women to stick by their work ethic and to create their own brand which people will recognise and remember. For her, this brand is that of treating everyone and every project with the same respect, no matter the level or effort required.
"Manage expectations to build respect from those around you," she advised, "plus this will avoid feeling you have failed at tasks which can erode your confidence – if you can't fit in a project this week, tell them straight away it will have to be next week. Get involved in volunteering or other activities to widen your experiences and meet people – to build your confidence and your network, there is a group for everything out there. As an example, there is a great group called Women on Boards who help build up the skills required to be a non-executive director."
McDonald emphasised the role that mentorship and sponsorship opportunities play in enabling women to unlock their full potential, highlighting that mentorships are a great way to boost confidence and help more junior employees feel comfortable in settings with senior leaders present. This can be particularly helpful for women if the senior leadership is male dominated, she said.
"Most people don't receive formal training when they step up to management and senior management, so the skills you need will probably have to be picked up along your career path from experiences and seeing how others do it well, or seeing how others do it not so well! Mentorships offer a safe space to ask questions and discuss best approaches to situations from a different perspective - you can learn a lot in a short space of time."
Discover more top tips to further your career at the upcoming Women in Insurance Virtual Summit. Registration is now open here.