Trade union on takeover: "AA staff deserve nothing less" | Insurance Business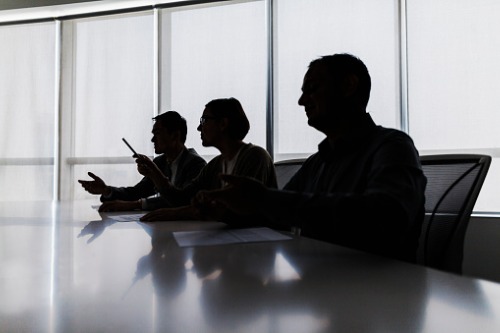 To say that trade union GMB is not entirely happy with the latest developments at insurance and roadside assistance provider AA Plc is putting it lightly.
In a strongly-worded statement, GMB Regional secretary Paul Maloney asserted: "GMB has been engaged in a long-running, but to date unsuccessful, campaign to stop the asset stripping of this great organisation by marauding financial predators. Thousands of GMB members have suffered the consequences of this greed.
"GMB is again seeking a solution whereby the massive £2.6 billion debts are converted into equity to allow the organisation to escape from its pillaging so as to get on with its core business."
As reported by Insurance Business, The AA has agreed to be acquired by TowerBrook Capital Partners (U.K.) LLP and Warburg Pincus International LLC for 35 pence per share, with an alternative offer also available for eligible shareholders.
"We ask the government to call in this latest agreed takeover, before it is considered by the shareholders," stated Maloney, "to insist that the debts are actually dealt with this time. AA staff deserve nothing less after their 16 years of being at the sharp end of private equity marauding.
"The rogues gallery of people in the City who presided over and took part in the pillage of this company are well known. They should be held to account for what has happened at AA. GMB consider that they should be drummed out of polite society."
Prior to its 2014 public listing, The AA was under the ownership of private equity firms CVC, Charterhouse, and Permira. It is feared the new takeover could result in job cuts or even the possible offloading of the brand's insurance business.
UPDATE:
The AA president Edmund King OBE clarified that GMB is not – and hasn't been for more than 15 years – the recognised union of the roadside assistance provider.
In a statement sent to Insurance Business, King noted: "Our union is the IDU who comes under the Community Union umbrella, and their response on behalf of AA employees is much more positive as they cautiously welcome the news that The AA has a potential investor.
"We have already had some really positive meetings with our union and will continue to do so."
Meanwhile, Community general secretary Roy Rickhuss said they will be seeking assurances as to what the consortium's plans will mean for The AA workforce both in the short and long term. "Any plans will be analysed in detail to ensure that they are in the best interests of our members," he declared.