Trio make jump from Chubb as Vecta Risk Partners launches | Insurance Business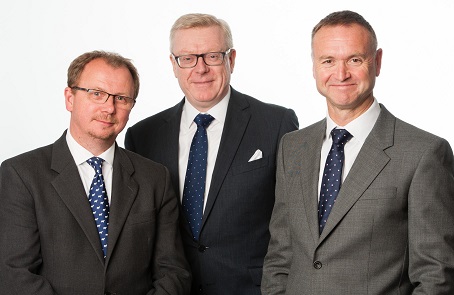 There is a new underwriting cell on the Castel Underwriting Agencies Limited MGA formation platform, as Vecta Risk Partners launches today taking a trio of top names from a major insurer in the process.
Richard Gorely, Andy Juggins and Vyv Townend, who are all partners in the business, have made the switch having held senior roles with
Chubb
Insurance Company of Europe prior to launching Vecta.
Gorely, who is responsible for client and broker relations, has over 25 years' experience in product and business development, and marketing in the general insurance affinity sector; Juggins is responsible for underwriting at Vecta having held senior management and underwriting roles in the A&H and travel market including at
AIG
,
Direct Line Group
and GE Insurance; while Vyv Townend has responsibility for operational delivery and has nearly 25 years' experience in IT and operational strategy supporting A&H business across Europe.
Vecta will focus on specialist group and individual A&H coverages, writing bespoke products and schemes distributed through brokers, affinity groups and e-trading platforms. The new cell has capacity provided by
Aspen
Insurance UK and Inter Hannover.
"Success in the A&H class is not just about expert underwriting," commented Gorely. "Product innovation, responding to the evolving needs of customers, supported by responsive distribution partners and strong operational structures are all important factors. The Castel platform provides Vecta with a flexible and responsive infrastructure that enables us to focus on developing and delivering coverages and high service standards across our extensive client base in the A&H market."
Vecta is the seventh underwriting business to be launched on the Castel platform.
Related stories:
Castel launches new division to boost underwriting start-ups
Castel Underwriting appoints binding authority manager