"We were the smallest insurance broker in the world" | Insurance Business UK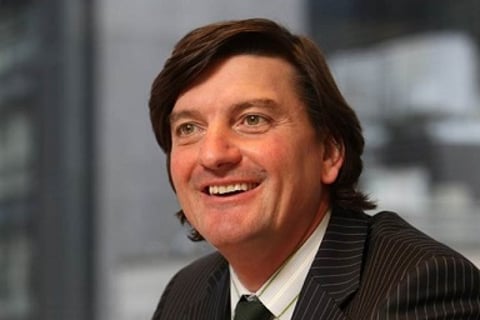 With revenue in its UK retail arm up 5% to £62 million during 2016 and overall group revenues increasing by 45% to £434 million (see full results
here
), it would be easy to forget how far the Hyperion Group, the name behind
Howden
,
RKH Specialty
and DUAL Underwriting, has come – for this brokerage giant had humble beginnings.
"In 2012 our revenues were just over £100 million – now they're over £400 million. We've quadrupled our size in just four years," said Hyperion Group CEO David Howden, speaking to
Insurance Business
. "I set up the business about 20 years ago now and we were, so to speak, the smallest broker in the world. Today we are the sixth largest broker in the world outside the USA, and I would comfortably predict we'll have revenue over £500 million this year."
The Hyperion success story is one that will resonate with ambitious insurance brokers around the world who have set their own growth targets. If you want to succeed in a similar manner, says Howden, there are two key areas on which you must focus – the first, being talent. Over the last year, Hyperion has attracted renowned industry names such as
Richard Clapham
, the CEO of DUAL, and
Stephen Manning
the COO of the underwriting firm.
"We've always focused on talent," he explained. "Of course, everyone talks about talent- but we have a very different culture to most businesses as 700 of our staff are shareholders in our business. We are very low on bureaucracy, we're very fast to market our products and we have operations in 39 countries with front-end guys who are building businesses but are very much client-focused, very dynamic and very entrepreneurial.
"You've got to get the best people in. We've succeeded because of the quality of people we have. They are a fundamental part of our business. You have to attract, motivate and empower the best people – if you can find a way of doing that then there is huge opportunity out there."
But what is the way of doing that? According to Howden, finding the right people for the job is about pursuing those who are client-oriented – and then genuinely making them part of the business as Hyperion does by making more than 700 of its employees shareholders in the firm.
"I think people who are good at their jobs understand the importance of putting the client first, that it is the most important – if you put the client first then the money will follow, if you put the money first then the client will leave.
"Don't micro-manage your staff, empower them. Find schemes that will make them feel part of the business – they are all fundamental things. We have an entrepreneurial model. People have equity in our business, they are shareholders and they're able to come here and actually have a meaningful stake in the business."
The second key area Howden highlights is the product itself.
"We're not a purist, we're very much a specialist," he explained. "We take areas of expertise in products and find ways to put that into our distribution network and that's one of the reasons we've seen strong organic growth.
"This helps with attracting talent too - we're very client-focused. I think that's quite liberating for insurance professionals who want to do what they're good at rather than getting tied up in areas of management and bureaucracy that perhaps limits what they're good at."
Going forward Howden admits that Hyperion has an eye on further acquisitions that can "strengthen our existing product expertise or our existing geographic capital" and states that technology will be "more important in the next 10 years than it has been in the last 10 years". However, ultimately the fundamental rule behind success will remain the same.
"The key is always thinking about distribution," he states. "How to service your clients correctly and how they want to be serviced."
Related stories:
Hyperion Insurance Group reveals growing revenues in 2016 financial results
Richard Clapham appointed regional CEO at DUAL Group