Why hiring diverse teams is better for an insurance company | Insurance Business UK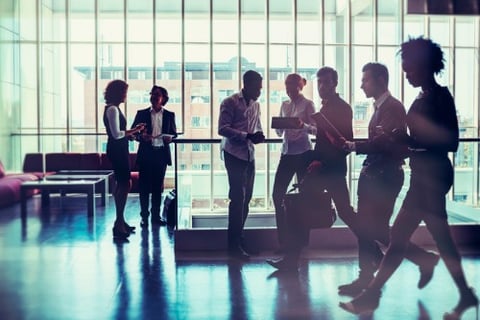 People have been hiring people that look and act exactly like themselves, to the detriment of their companies and the industry, according to HDI Global's Claire McDonald, who is speaking at the Insurance Business Women In Insurance UK Summit on October 10.
"I think there's still quite a bit of people hiring people that look like themselves or are like themselves," McDonald said. "I think one of the things that I've learnt over the years is that if you want to make a really strong team you pick people that bring something that you don't have to the table."
McDonald has been in the insurance industry for a long time, and knows her stuff. She's currently the managing director of HDI Global's UK and Ireland operations, having previously worked at Allianz. For someone who has been in the insurance industry as long as McDonald, rising to the top is impressive given the battles that she would have had to have fought against the boys' clubs of yore. And it's something she's very passionate about.
McDonald said that whenever she builds a team, she makes sure it's about hiring people who are right for the roles, regardless of any other factor.
"For me, I've always had really diverse teams, or built really diverse teams, because I don't care about colour, size, gender, anything," she explained.
"I ask if you've got the skill that I'm looking for to complement the team and does that make sense to have it in the team? If 'yes', then let's go for it.
"Because it's about skills at the end of the day, it's about skills and experience and knowledge and what you bring to the table. It shouldn't be about anything else."
Individually, McDonald also works with organisations like the Insurance Supper Club, a business network which supports women in the industry, and has several young women who she mentors. She believes it's the least she can do to help.
"I pick up lots of new mentees all of the time randomly," the managing director said. "And you can just help one at a time. If we all just made a contribution like that, then we probably would all just change a bit quicker."
McDonald said that with the women she mentors, one of the issues she sees is a lack of confidence, something young men rarely have to deal with.
"The biggest issue for a lot of women is around confidence. Self-belief and confidence," she said. "I think that's a society issue as well, it's not specific to insurance.
"I think it's a society issue with the confidence of young women, and if you give them a bit of a boost that's all they need. They've got the skills, they've got the talent, it's just that little bit of a shot in the arm to get them moving and believing in themselves."
McDonald also takes her responsibility as being seen as a role model to these women, and others in the industry, very seriously, because the entire issue is an important one for her.
"I think it's really important to be a role model," she said. "We still have a very biased gender split in insurance - we see that from the gender pay gap reporting over the last few years. And I think it's really important to show women that you can get there, and you can do it."
McDonald explained that through her mentoring she likes to share her personal journey, which may not be typical of what people think it's like to get to the top of such a competitive industry.
"I've done lots of different jobs over my career," she said. "I've not particularly planned my career but I have made the most of opportunities that have arisen and I've not been frightened to do something different.
"And if I can kind of share that knowledge, that expertise, being a role model as you put it, to other women to say 'keep pushing yourselves', because it doesn't have to be about planning - it just has to be about making the most of what opportunities arise and riding it."
But according to McDonald it's not just individual women who need to be taking action. Companies in the industry can structurally make changes, something she has seen happen in real time.
"In an organisation you need to be talking about it, it can't be something that is just ignored or swept under the carpet," she said. "Where I worked previously there was the target around percentages and it was a board bonus relevant target. I have actually seen that work."
Claire McDonald will be sharing further insights on this topic at the Women In Insurance Summit in London on October 10. See further information or book now.