Woodgate & Clark MD on planning for the future | Insurance Business UK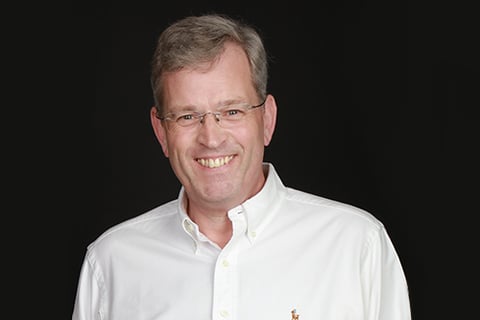 It has been a busy few weeks for Woodgate & Clark between the opening of its new office in Belfast and its acquisition earlier this week of fellow loss adjusters Quadra Claims Services Ltd. The pace is unlikely to slow down any time soon according to MD Phil Scarrett (pictured), who joined the business in 2016, becoming MD in 2017. Woodgate & Clark's parent company Van Ameyde Group has supported his ambition to generate growth for the firm and to set it up for the future, he said, and this has been his game plan over the last few years.
Having worked in a broad range of roles across the insurance industry, Scarrett has seen how a focus on the future is instrumental in ensuring a business is run successfully. Part of keeping an eye on the future is about spotting where growth opportunities lie, he noted, and Woodgate & Clark has always sought to give as much coverage across the UK as possible.
Read more: Woodgate & Clark opens Northern Ireland office and names new leader
"We have people posted where there's the volume of work that makes it commercially viable to do so," he said. "Back in the day there was less work in Northern Ireland, so we tended to work with partners but, as we've grown, and as some of the insurers that we work with have grown, we now have that scale where it's viable and sensible to have our own people in Northern Ireland. And we will always keep that under review – for example, in Scotland over the last couple of years, we've been growing and so we've been recruiting there too."
Read more: Woodgate & Clark acquires loss adjuster Quadra
Similarly, he said when it came to the acquisition of Quadra, it was a case of right-time, right-place.
"We've been talking to Quadra for a year or so," he said. "We saw in the leadership team very similar values to ours, in the way they go about their loss adjusting work and their client relationships and their own staff engagement.
"When you compare our client lists, they're very different, so we were able to look at an opportunity where we could take our largely commercial claims skills to their existing client base and show them our proposition. And vice versa, with Quadra being largely a household and ecumenical buildings specialist, that gives us a range of propositions that we can take to existing Woodgate and Clark insurers."
In addition to the opportunities offered for both businesses to grow together, he said, the deal came back to that key element of planning for the future – talent acquisition and retention. The acquisition gives Woodgate & Clark a larger talent pool and the opportunity to offer further training and development opportunities to staff. Now, any investment in such training is done across a wider talent base and Scarrett said he is looking forward to catching up with Quadra's team in-person when the COVID-19 crisis is over.
Read more: Police and RSA alum joins Woodgate & Clark
Another core value Scarrett brings to his role is an emphasis on integrity. Loss adjusting is a profession, he said, and it's governed by a charter and all the firms in the industry should be looking to live up to that charter. This is why, while the business is looking to grow, it wants to grow in the right way and at a pace where its' client service capabilities will not be compromised. It's about developing resources, while training and developing staff to be able to keep pace with the rate of growth.
"So, we're definitely focused on organic growth," he said. "And we will continue the work we're doing there on growing new relationships, and, maybe now with our new propositions, being able to attract more from existing customers. That'll be the main focus. But if further opportunities to acquire came along, that made sense and there's a good strategic fit? Yes, we're very open to doing that."