Broker perspective: Here's how the industry has changed | Insurance Business UK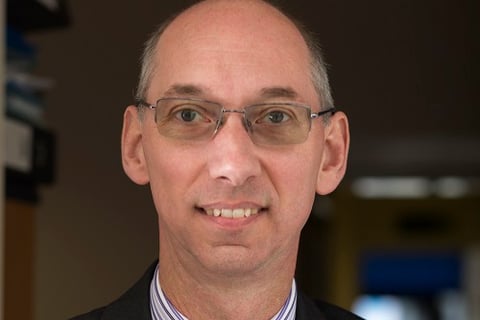 You only need to open a newspaper to read about how macro trends such as globalisation and artificial intelligence are changing the world. In the insurance industry, innovation is a word that's never far from people's lips, whether it be the insurtech boom or the push for electronic trading.
But how have things changed for brokers on the ground over the years? Insurance Business asked Nigel West, managing director of Shropshire-based Fiveways Insurance Brokers, about the top changes he has seen during his time in the industry.
Technology
Unsurprisingly, West cites technology as one of the biggest revolutions to the industry during his career, and says he has seen the different types of technology used change "dramatically" during that time.
"At my first job with an insurance company, I was amazed at the 'technology' of dictating letters through our telephone handset up to a typist pool," he said. "Then, when I started in broking in our family business just four years later, email was a new concept and I remember sending my first emails and then ringing the recipient to see if they had received it. I also remember the look on my father's face when I suggested that this was the future of communication in our industry!"
Now, the computers that were the reserve of large corporate companies who often had dedicated rooms for them, are on every handler's desk and in every worker's hand as they go about their day, West added. That's had some significant knock-on effects.
Underwriting
Technology has had a huge impact on the process of underwriting in the insurance industry. While today, virtually everything is technology driven, from e-trading and electronic statement of facts, to cover notes and documentation – that once wasn't the case.
"I remember using rating guides, calculating rates per mille for fire and property, burning cost calculations for fleet risks, completing proposal forms, writing out cover notes and so on," said West.
"Underwriting has evolved to embrace this new technology-driven world, and for many risks it would seem to us 'experienced' ones that underwriting has "long gone and flown out the window," as one of my colleagues often says," the MD said.
Despite that, underwriting is often the area in which West and his team get the most satisfaction from in their jobs: "It's in broking a risk, discussing with underwriters, and coming up with a solution that fits the requirements of the client. Good old-fashioned broking and underwriting," he said.
Regulation
"Who could fail to mention this as one of the biggest changes we have seen in our industry over the past 30 years, and I would say, perhaps contrary to popular belief, that the majority of it has been for the good," said West.
While he admits that there are some regulations that "seem to hinder our industry rather than help it," and others that could be seen to favour certain parts of the industry at the expense of others, on the whole West says he has always been keen to embrace regulatory change.
And there has certainly been a lot of it: "From self-regulation organisations, the Association of British Insurers, the General Insurance Standards Council, to the Financial Services Authority, and for the past 15 years, the Financial Conduct Authority. More recently, there's the Insurance Mediation Directive, Data Protection and the General Data Protection Regulation, The Payment Card Industry Data Security Standard, and the upcoming Insurance Distribution Directive – Europe has had a significant input in our industry regulations," West said. "All regulation comes at a cost, which ultimately has to be met by the insuring public."
Personal lines and the customer
"Customers are ever more price conscious and demand access to the best rates in a convenient and speedy way that suits their ever-changing, technology driven lives," West said of the evolving nature of today's insurance consumer.
But while buyers are increasingly pushing for efficient solutions – often underpinned by technology – there is still a need for face-to-face service, according to West. Though that can be difficult in a market that is saturated by aggregators.
"It seems to me and my staff that customers are less informed, less educated, and less interested in their insurance covers and requirements, and more acutely focused on price – which I guess is a natural result of 25 or more years of price comparison sites and the unending message that you only need the cheapest policy, particularly for car insurance," he said.
Fiveways continues to offer personal lines – an area which many brokers feel they have been edged out of as the product has been commoditised. West disagrees, and sees the area as one where brokers can still do business.
"I believe personal lines is still very viable for a local broker provided it is handled efficiently, using technology smartly, and as long as you differentiate the service you offer to that available online," he said.
"From our point of view, it is a case of consistently promoting and demonstrating the benefits of professional, local, face-to-face advice and service. From the insurer point of view, it is working with them to consistently offer competitive rates, differentiated products that compete on a level playing ground with their 'direct' counterparts."