Crawford's Lisa Bartlett on the key trends sweeping the claims management space | Insurance Business UK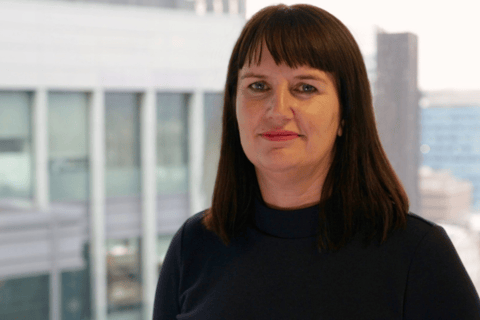 This article was produced in partnership with Crawford & Co
Mia Wallace of Insurance Business sat down with Lisa Bartlett, president, UK & Ireland of Crawford & Company to discuss the key trends being seen across the claims management space.
2020 and 2021 put claims in the spotlight and every stakeholder in the claims management process is now looking ahead to what 2022 has in store. The business interruption test case brought through the courts highlighted a fact that many insurance professionals have always known to be true but have perhaps not previously given the recognition it deserves – a claims experience is the moment of truth for the insurance proposition.
Find out more: Discover Crawford & Co's unique position in the claims management space
The industry has been offered a wake-up call and forward-thinking insurance business will seize the lessons this experience has offered and look to claims management experts for an eye to the future of the claims space. For, as highlighted by Lisa Bartlett (pictured), president, UK & Ireland of Crawford & Company in a recent interview with Insurance Business, the claims value proposition has expanded considerably and continues to evolve to meet the changing needs of clients and customers.
"The customers of the future demand more choice, faster outcomes and a seamless and more automated digital claims experience," she said. "They demand responsiveness, connectivity, immediacy, and multi-channel solutions that fit with their digital lifestyles and rising ethical and environmental expectations. The adjusting company of the future must therefore offer a wider choice of faster, simpler, sustainable solutions to meet these needs and deliver a differentiated claims experience on behalf of insurers."
Today, Bartlett noted, Crawford is more than a claims adjuster - offering a wide range of solutions including third-party administration, managed repair, medical claim management and strategic and corporate account management. In addition, the company has a growing focus on providing proactive risk management and loss prevention solutions and leveraging data and analytics to help clients, brokers and carriers mitigate risks, match capital to risk and underwrite more effectively.
"Technology is a key enabler," she said, "allowing us to automate many parts of the claims process, allocate resources more effectively, generate intelligent insights and deliver a better claim experience. We are constantly looking to self-disrupt and bring new ideas and solutions to market, as well as tools enabling virtual loss assessments. Meanwhile, smart technology such as sensors, wearables and telematics will play an ever-increasing role in helping prevent and validate claims in real-time."
Read more: New Crawford & Co president on driving a people agenda
While exploring some of the key trends she is seeing hit the claims space, she highlighted that technology is only one piece of the puzzle. People remain a vital enabler of change, she said.
This has always been a core element of Bartlett's leadership strategy, as she recognises that a people-first strategy is the key to success. And at the foundation of that strategy are two key drivers – learning & development and wellbeing initiatives – which are both essential to empowering a team and moving a business that is open to embracing new ideas.
"The insurance industry is in a war for talent, and we must expand the scope of expertise within our talent pool," she said. "This includes attracting people from other sectors who possess the skillsets needed to help us transition into the digital era while meeting the evolving risks and strategic demands of clients, from tech, data and analytics experts to specialists in emerging risk areas such as cyber, supply chains and climate change."
In addition, a pressing concern for many risk and insurance managers when it comes to claims management is the requirement to protect brand reputation. This was highlighted by a recent report by DWF Law which found that 48% of those surveyed considered this their main challenge. Exploring the efforts in place to mitigate this issue, Bartlett emphasised that a trusted reputation and strong brand have always been paramount to the success of any business. Losses can arise because of many different events, she said, which makes brand and reputation risk a complex issue but something that has become increasingly important.
"As a claims management company, we represent all the major insurance brands and throughout our proud history we are conscious that everything we do reflects our clients' brands," she said. "We are often at the sharp-end when a cyber event, an oil spill, or a terrorist incident occurs. All of these require expertise, empathy, and a pragmatic approach. Our people are skilled in handling the most complex of claims and these learnings prove invaluable to the risk community when it comes to risk-modelling and scenario planning."
You can explore Crawford & Company's unique value proposition here
Lisa Bartlett was appointed as president, UK & Ireland of Crawford & Company in August 2019. Having worked in both the insurance and broking sectors in an array of senior management roles, she possess a deep knowledge of the claims sector and the markets in which Crawford & Company operates.