Embracing the opportunities from the coronavirus lockdown | Insurance Business UK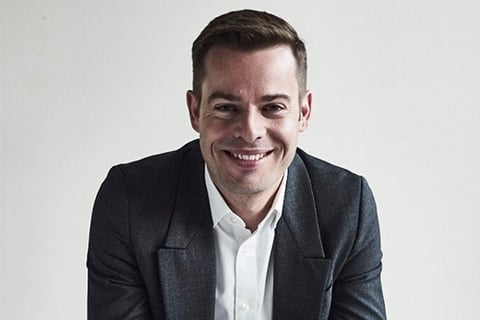 While the coronavirus (COVID-19) lockdown has undoubtedly presented a host of challenges, it has also offered opportunities for many professionals to brush up on their skills and competencies, and to return to their workplaces with renewed vigour.
Mark Creighton (pictured above), the CEO of the professional academy Avado, noted that this time of great uncertainty actually presents an opportunity for people to empower themselves with new skills and confidence.
"We've all had to adapt quickly to the pandemic and the new ways of working," Creighton said. "For some, now provides an opportunity to upskill and prepare for the future. Being equipped to adapt to change and lead in an agile way is crucial as organisations and working practices evolve to respond to the changing needs of our customers and employees. With each challenge comes the chance to pause, reflect and embrace opportunity, and now is the time for exactly that."
Head of HR for Marsh Commercial, Amanda Browne (pictured immediately below) emphasised the importance of staff continuing their learning and development (L&D) during the lockdown and that for businesses the provision of such programmes should be a priority not a luxury. Marsh Commercial has a dedicated in-house team which has worked tirelessly to ensure that the business's L&D programmes are uninterrupted. Initiatives have included structured online webinars and the CEO of Marsh Commercial, Anthony Gruppo, is also launching a series of leadership webinars that people at all levels are encouraged to participate in.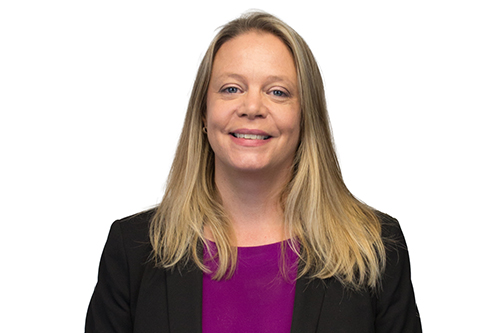 For those new to Marsh Commercial, a COVID-19 induction programme has been established to provide suggestions on how to be part of a remote team. All of these programmes have been created not only to help colleagues with their professional skills but also their overall mental health and wellbeing.
"This holistic approach is vital to ensure our colleagues feel valued, and that they're supported in their efforts to provide the same level of service to clients who need us now more than ever," said Browne. "The importance of soft skills cannot be emphasised enough, not only in this industry and during this time, but also for building morale and supporting continued colleague engagement."
From adversity comes opportunity, according to the global VP of human resources for Gallagher Bassett, Chenoa Daley (pictured immediately below), and she believes that the current environment presents a chance for staff to build capability and be curious about where they would like to drive their careers.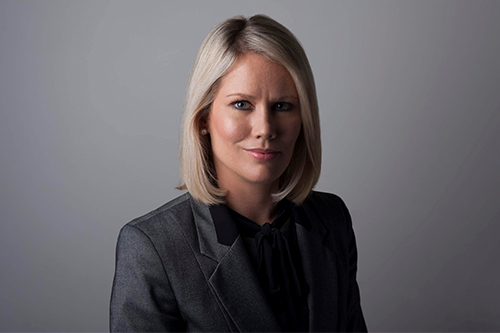 "If anything," she said. "I would say that going through a major period of change means it is more important than ever to focus on growth and development and, of course, for us as an employer, to support that growth and development with great learning tools. From an employer's perspective as well, I think it's important to engage, motivate and inspire staff by continuing to support their development."
Read more: Gallagher Bassett UK CEO on business continuity during the coronavirus
At critical times such as this, Daley noted, businesses must be guided by their centric values, and a core tenet of the Gallagher Way culture has always been that its people are its strength and, as such, professional excellence must be supported. The development philosophy of Gallagher Bassett is to make learning and support as accessible as possible by utilising all available mediums and, as such, the business was well-placed to respond quickly to the lockdown, as its talent development framework already included more than 2,000 courses. Since the lockdown, this core e-learning programme has been supplemented with new tools and resources and many other of the business's programmes have been transitioned to a virtual environment.
"Using the rapid advancement in technology and providing innovative, engaging and collaborative learning experiences is the future," said Daley. "If you reflect on the key skills needed for future employees such as critical thinking, creativity, strong people skills, interdisciplinary knowledge and complex problem solving as examples, we need to be thinking of ways to craft learning experiences which embrace and foster these skills more instinctively to be prepared for the future."
During the coronavirus lockdown, the Chartered Insurance Institute (CII) has implemented a broad variety of initiatives which have highlighted the role of the organisation in supporting its members and the public that it serves. Speaking to Insurance Business, the MD of engagement at the CII, Keith Richards (pictured below), outlined how the decision made to provide free study text renewals to personal finance students was made with the aim of providing support and certainty to its students during the lockdown.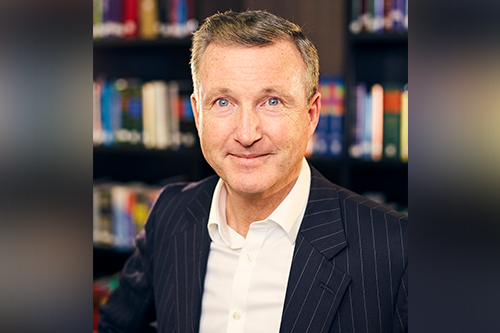 The whole of the UK is facing new challenges which will lead to increased service demands on all parts of the financial services professions, Richards said, and this means that insurance and personal finance professionals have an opportunity to meet changing consumer needs and demands. Developing knowledge to enhance performance and career opportunity is always important, and in these uncertain times students will be affected in different ways, so it is essential to offer flexibility to allow them to continue their studies in the way that best meets their individual needs.
"The CII is also currently reviewing how we can continue to meet insurance professionals' needs throughout this period by providing online CPD opportunities and is investigating different methods for examination sittings," he said. "We are also looking at how we can support those currently in furlough or temporarily out of work to help them to continue to focus on professional development and hopefully speed their return. Fortunately, all of our qualifications and study aids are offered via distance learning so all students can continue to learn as normal."