PremFina CEO on the need for insurers to get involved with fundraising during the pandemic | Insurance Business UK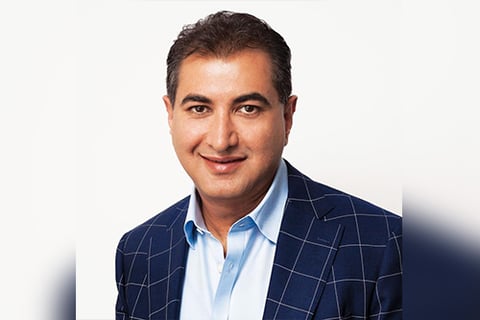 The insurance business has the remarkable capacity to make itself relevant to any human experience. From space exploration to music festivals to driving your car to your local shop, insurance has a role to play. At first glance it may not be clear what links the insurance sector with the artistic community, beyond the existence of fine art insurance, but the launch of Art&Co has created a natural bridge between the two worlds.
Learn more: Find out all about Art&Co now.
An initiative by the PremFina company InsurAid, Art&Co. is the world's largest online auction to raise funds to help those affected by the coronavirus contagion, operating out of London. The auction, which will close on June 27 at 7pm (GMT), will see the funds raised going to six frontline organisations and more than 30 contributing freelance artists. For the CEO of PremFina and the founder of InsurAid, Bundeep Singh Rangar (pictured), the auction was a natural extension of the impulse he felt to do something productive when remote working was first instigated.
This is the first time in any of our lifetimes that a pandemic has precipitated a global lockdown, he noted, and when we look back at history, we will have to ask ourselves what we did during this time to help. Beyond following social distancing measures and working from home and using all the digital tools that go with these changes, everybody should be looking at what they can do to mitigate the suffering of those most impacted by this crisis.
Read more: UK insurance industry unveils COVID-19 Support Fund
"We are not virus experts and we're not medical specialists, but we can help raise money and we can help raise funds for those charities and frontline organisations that are out there helping people," he said. "There's an omnipresent worry about people being infected but we cannot ignore the longer-term effects that will come out of this."
Rangar outlined how from the health implications of the virus itself, to the mental health issues that will arise from the pandemic, to the victims of domestic violence during the lockdown, there are many issues that deserve attention. For creative artists who rely on their outputs being displayed in galleries and public spaces, the lockdown has severely limited their capacity to showcase and sell their work. The movement towards a digital economy has lent itself to digital purchasing, Rangar said, and thus it made sense to help these financially impacted individuals with the interactive fundraising functionality of an auction.
"When you think of why insurance was started, it was to cover the suffering and the risks of the few by the many," he said. "That's where the whole notion of insurance came from when it started… but as we've fast forwarded 300 years, the focus has become more on the quarterly earnings and profit, and we've kind of lost trace of those roots."
The insurance industry needs to be there as a force for good in the community, he said, and when something can not be covered by insurance, insurers must try to assist in any way that they can. This means supporting charities and not-for-profit organisations. Of course, many companies are already supporting charities but there is not yet any industry-wide charter providing a means for all insurance businesses to get involved.
"At InsurAid we're not saying that companies have to join or give us money, we're just communicating that the insurance industry needs a cross-industry [initiative] where supporting and giving aid to charity at times such as this is defined as one of your corporate social objectives," Rangar said. "So, that when something [like the pandemic] happens, you're putting your money where your mouth is… And there has been so much negative commentary in the public's mind about the insurance industry's reaction, that this would really be a chance for them to step up."
Rangar has always loved and collected artwork which is likely one of the reasons he was drawn to the creation of the Art&Co auction but it was only during the lockdown that he completed his own first painting. Throughout the crisis, many are finding themselves working harder than before, he said, but during the weekends there is some breathing space, and he believes that the pandemic could potentially be a vehicle for genuine creativity.
"I think creativity comes out of the ability to get some mind space and to think about [your situation] in an unrestricted manner, and also often where there is angst of some sort, and some kind of emotional churning going on in your inner state of being," he said. "The best poetry often comes from people who are in pain and the best artwork from people who are deeply passionate or compassionate about a cause.
"This pandemic and the lockdown has given us both those things - they've arguably given us time because there's less pressure for you to go places or meet people or join events or parties because none of that is happening. The time for contemplation and our nervousness around the future should be fuelling our creative juices. And I'm hoping that, coming out of the other side of this, we're going to see some great things – whether that's art or other creative works from the gaming industry or the film or theatre industry because people have had the time to write, sketch, paint, code and to be more creative than before. So, I'm really hoping there a silver lining in this."
To find out more about Art&Co or to take part in the auction, follow this link now.