Change - an inevitable part and truth of life in insurance | Insurance Business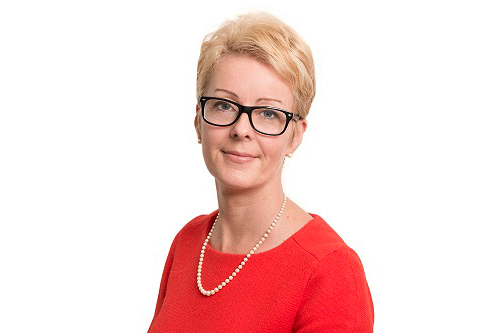 For some, the period between Christmas and New Year is when they can reflect on the past year and ponder the coming one. For me it is also a time to catch-up on all the articles that I filed in my "to read" folder. These are the articles that need more than just a speed read or a passing glance.
As I scanned the list – some of which dated back to when I first joined the London Market Group, I stumbled across one entitled "Why change is like grieving - and grieving is like change". It obviously spiked my interest because 2020 is shaping up to be a year of significant change.
Grieving and change is an interesting analogy, but not one that is particularly surprising if you do a little more digging. One of the most broadly applied models to organisational change is from Swiss-American psychiatrist Elisabeth Kübler-Ross. Her model was originally created to explain the series of emotions experienced by terminally ill patients prior to death. The intention here is not to liken change to death but rather to explore the range of emotions that we feel when faced with a major change.
What are these emotions?
Denial, anger, bargaining, depression are all stages along Kübler-Ross's curve and not necessarily in that order. Change is not a linear process. You will note that there are four negative stages to navigate before we finally get to something resembling positive acceptance.
I think the bargaining stage is particularly interesting, especially in our industry where everyone claims that they are "special". It is always entertaining to watch key executives beating a path to the CEO's office after a major change has been announced. Their mission: to articulate to the CEO why the change being affected should not include their area because they are different, special or unique.
Future at Lloyd's is a perfect example of such a change. Over the last few months there has been an enormous amount of commentary in the trade press about execution, process, plans and resourcing, all of which are important. It goes without saying that Lloyd's must find the right mix of individuals who are both experienced and well versed in the current processes, but who are also open minded and receptive to new possibilities – but most importantly people who are willing to leave their baggage at the door. Success is not only in the hands of John Neal and his team. Much of it is down to how we, as the market, respond emotionally to the changes we are being asked to make and what our motivations are.
Reactions to change
Emotional reactions to change can be strong and sometimes quite irrational. To give you an example from my own experience; I remember the feeling of utter horror when Barclays closed its large palatial branch on Fenchurch Street and replaced it with one that was one quarter of the size and filled with machines rather than people.
I felt agitated and angry when I first walked in and I found myself saying "this is not working out for me" even before I had done anything. I was also short tempered with the machine that I was using to pay in my cheque, especially when it spat it back out with the response "computer says NO". And imagine my rage when I discovered that I couldn't pay it in over the counter either.
A few weeks later I had to make a return visit and those same emotions began to build up, only stronger. This time, rather than giving way to them I checked myself at the door and took time to acknowledge, examine and control them and focus on my desired outcome. What a difference it had on my overall experience and of course the outcome. I was even able to give some constructive feedback to Barclays' customer liaison person on how to make the overall experience more customer focused.
Of course it is not always easy to be in control of how you feel every second of every hour of every day, and to have the strength and discipline to check-in with yourself when you feel a strong and negative emotion about a change. However, it is amazing what a small change in behaviour can do to overall outcomes.