Why it's back to the future for the insurance industry | Insurance Business UK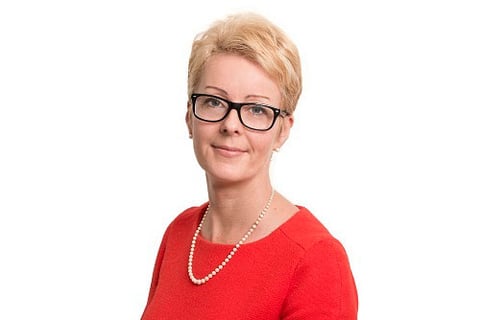 Talent is a hot topic in the market at the moment, especially as we are facing an increasingly competitive landscape for recruiting and retaining talented employees. Not only is insurance now fighting for similar skills to our tech counterparts, but there is an ever-increasing demand along with decreasing supply. There are simply fewer people to replace the baby-boomers who are retiring.
Many of us have spent a huge amount of time and effort trying to attract new talent into the market through our graduate recruitment drives and increasingly through apprenticeships - and long may this continue. But, over the last few months, a number of senior individuals and I have been pondering a different question, how do we attract individuals back into the market?
Where have they gone?
After over 30 years in the insurance market, I have many bright and hardworking friends who I met while pounding the wet streets of EC3 as a broker. Some of these have steered a successful course through the complex landscape of caring for relatives, both old and new, guilt and exhaustion and are still part of the huge pool of expertise in the market.
However, there are also a large number of individuals who had to step off the yellow escalators and put down their grubby slipcases because of responsibilities elsewhere. And this isn't a problem that is unique to women either. I have at least two male friends who took a break for over two years and who initially found it difficult to get back into the market.
These individuals are valuable assets. They bring with them experience and expertise from the market but also the new skills and knowledge that they have gained from being a parent, carer or having chosen to escape the corporate world for a while.
Good returns
So, how do we get this talent back? A few weeks ago, I heard about an amazing new idea that was being implemented. It is a platform that connects job share candidates with similar career aspirations to enabling them to apply as a "pair" for fulltime roles. Such a simple idea, but one that is really trying to get individuals back into our profession.
Of course, connecting these individuals to each other is not the only problem to overcome. Having chatted to some former colleagues, they are worried that the insurance landscape has moved on and is somehow dramatically different from the one they left. They have identified that the tools that we are using to connect to each other are also different; LinkedIn, PPL, Whitespace and WhatsApp. They also hear that we are speaking a different language; ILS, [email protected] CSRP and that many of the companies they recognised have been acquired by foreign entities with whom they are not familiar.
None of these problems are insurmountable. With a little creative thinking, time, effort and cross market collaboration we could create a support network for returners not dissimilar to the London Market Group's @LIL network, to help them to overcome some of their concerns and to help them back into our workforce. Our market is, after all, a wonderful ecosystem and this could be reflected through social media channels.
However, there is one crucial ingredient that we must not forget, and that is that we as an industry must be receptive and agile enough to accept, consider and accommodate these individuals. It is no good creating a confident, motivated and well-informed pipeline of candidates if we as an industry do not have policies, hiring strategies and selection processes to offer these individuals the opportunities that they are looking for.
We need to be receptive to different working patterns and pragmatic in searching for solutions to make them work for everyone. We need to accept that the unexpected will happen from time to time and make sure that we have an environment where people feel able to talk about it, but most of all we need to make sure that we give these individuals a chance.