Column: What does it take to be a top insurance brokerage? | Insurance Business UK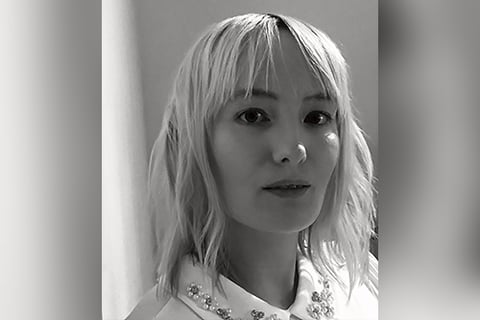 Displaying that unique philosopher's ability to make even the obvious sound meaningful, it was Thomas Kuhn who noted that "the answers you get depend on the questions you ask." To take that one step further, I would attest that the answers you receive depend heavily not just on what you ask but also on whom you ask.
Read more: Entries now open for 5-Star Brokerages
Take for instance the question of what it means to be a top insurance broker in this day and age. The reply you receive is likely to vary significantly depending on who you talk to and where they sit in the insurance value chain.
Insurers have specific expectations that they use to identify top broker partners while technology or software providers likely use an entirely different set of criteria. Other intermediaries scattered across the insurance ecosystem may prize a blend of these characteristics or something else entirely. And even among themselves, brokers rarely tend to wholly agree on what differentiates a 'top broker' from its peers.
Watch now: What does it take to be among the Top 100 in insurance?
Among the factors considered by each party across the insurance chain, however, several core components of success become clear.
The first of these is around the financial goals set and the financial targets obtained by the brokerage in question. Questions around the firm's total revenue and profit margin offer a stark insight into the functional metrics of a business and where it stands in relation to the wider market. It's these figures that your eyes are drawn to when insurance businesses post their quarterly results throughout the year. They are the headline figures of Press releases and the chosen subject of shareholder examinations at AGMs.
But there are surely few who would deny that these strictly revenue-based questions do not offer a complete picture of what's happening in a business, even when looking just through a financially orientated lens. Just as crucial are other operational metrics such as how many policies a broker writes and the range of business lines that these span.
These can then be further evaluated through analysis of how many new clients a broker has onboarded and the number of new policies it has written, as well as its retention rate for existing clients. It's questions like these that reveal not just where a broker stands but frames that in the context of how they performed in the past – and the trajectory of growth they are pursuing.
Marking out the trajectory of businesses as opposed to zeroing in on a snapshot in time is critical to any true analysis of the broking market. These last two years have been difficult for businesses of every size and sector but they've also offered opportunities for innovative and forward-thinking firms to set themselves apart from their competitors around them. It is by doing so that brokers can find a unique value proposition that will resonate with clients, many of whom don't look at or feel about insurance the way they did before COVID.
Read more: What are the qualities that make an insurance broker great?
Those changing consumer expectations are why, in addition to giving appropriate weight to the financial bearings of insurance brokers, it is also essential to consider a range of other factors that might be harder to accurately quantify. Some, such as a firm's customer satisfaction scores, staff retention rate, or brand equity in the marketplace can be broadly identified by rankings and ratings tools.
Meanwhile, others have to be identified by the team itself. These include questions such as how adept the business is at overcoming talent recruitment challenges, how ready the business is to face the wider social implications of changing customer expectations, and what measures it has taken to protect itself against systemic risks such as cyber and inflation.
Only those working on the front lines of an insurance brokerage can provide truly accurate answers to those questions. And though harder to quantify than financial information, these are questions well worth asking and their answers require more than just a simple examination.
Those looking for a definite conclusion as to what constitutes a 'top brokerage' will simply have to draw their own. The answer, as with so many questions, does indeed vary from person to person, and hinges on the value they choose to place on certain questions above others.
However, by comparing the financial results issued by brokers year-on-year and examining the rise and fall of individual businesses and the reversal of fortune that can be created by a simple change in strategy, one conclusion does become clear – without keeping an eye on the bigger picture, no firm can expect to remain on top forever.
Enter now: Entries now open for 5-Star Brokerages