Editorial: A new age for trial and error in insurance | Insurance Business UK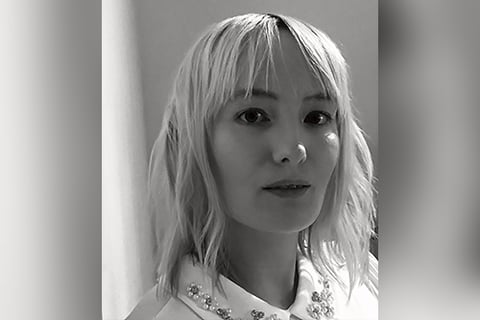 During a recent panel at Insurance Business's Women in Insurance conference, Donna Scully of Carpenters Group echoed a sentiment that will surely resonate deeply with many right now when she reflected that change is an unpleasant proposition because all too often it represents a shift away from the comfort of the status quo. And COVID-19 has presented us all with 18 months of unmitigated and continuous shifts in the way we work, play and interact with each other.
So, it is understandable that as the world slowly but steadily continues to gravitate towards a more familiar way of life, for most of us the thought of navigating further change – albeit more willingly this time – is anathema. Yet as pleasant as it would be if the next swathe of innovations waited a while before they demand their turn at the wheel, it is simply not in keeping with our fast-paced, digital-first environs.
Luckily for those of us whose upper limit for transformation stops short at installing Windows updates, as 2022 appears in the distance, it is heralded by a whole host of enterprising individuals and businesses promoting change as an exciting next step and not a dreaded new stumbling block. A few examples of these have shone particularly brightly in the last few weeks, most notably Alice Hendy of QBE, whose suicide prevention tool R;pple is propelling discussions about mental health in industry into the stratosphere.
Read more: QBE cyber specialist on the groundbreaking suicide prevention tool that has already saved 22 lives
Also taking up the mantle of driving progress are the likes of Martyn Mathews and his team at LexisNexis Risk Solutions who are working to bridge the data divide between the personal and commercial lines markets, and Zurich UK which launched an industry-first flood resilience drive on Tuesday. These solutions are pioneering but the processes and principles behind them find their roots in a tradition as old as time – good old-fashioned trial and error. In the same way that time rends all that was outdated novel again, trialling and testing new ideas is firmly back in vogue.
Read more: Zurich UK launches "industry-first" flood resilience drive
It was esteemed science fiction author Isaac Asimov who pinpointed the value of this when he noted that, "Experimentation is the least arrogant method of gaining knowledge. The experimenter humbly asks a question of nature." The capacity for experimentation is a defining trait that links all the above examples of innovation – that ability to convert facts and observations into a steady hypothesis which, in turn, lends itself to a sensible and cogent theory. It is these theories that are taking the industry by storm, underpinned by one governing concept – that the insurance profession is awake to new ideas and willing to embrace new solutions.
There are lessons to be learnt from experts across a range of industries, from Jeffery Arnold who has served the insurance sector for over three decades and seen what it takes to be a tech-forward insurance firm and Eric Ries who in his 2011 book 'The Lean Startup' championed the idea of a fail fast philosophy. Fail fast dictates the value of extensive testing by taking the sting out of the word failure by highlighting the value of all the knowledge gained from what might traditionally be perceived as a 'failure'.
'Start small' and 'fail fast' are the uncrowned princes of innovation and they find their inauspicious roots in the ability to experiment with concepts and theories that others have rejected. Richard Buckminster Fuller believed there is no such thing as a failed experiment, only experiments with unexpected outcomes, and while I'm not entirely convinced of that – his fundamental message is on point. There's a lot of information and knowledge to be gained even from disasters, and COVID has been a fine example of that.
Insurance companies need to embrace the "success is not final, failure is not fatal" mentality that will allow them to make room for trial and error within their businesses, across their teams and in their own lives. And at the heart of being able to experiment is the ability to resist the temptation of sinking back into old patterns and seeking out a more familiar way of doing things. It's a prized trait these days and one worth nurturing in yourself and protecting in those around you. Looking back to the way things were may well remain a tempting proposition but the fact remains, you're not heading that way.