How can insurance businesses build their "resilience muscle"? | Insurance Business UK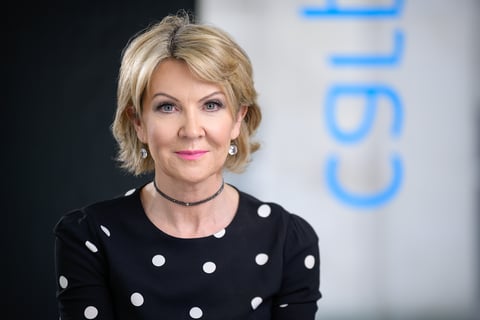 Resilience has been the order of the day for the insurance industry since its inception but never has that been more apparent than during the last 18 months. COVID-19 has turned up the heat on insurance businesses of every shape and size and now, as the UK moves into a post-pandemic business environment, that heat is showing no signs of waning.
Read more: Insuring the future financial resilience of women
At Insurance Business UK's recent Women in Insurance conference, a panel of esteemed industry leaders assembled to discuss and debate the very nature of resilience, led by moderator Julie Courtney, founder of Resilience Formula, and leader of the Executive MBA Programme at Cambridge University. Courtney emphasised that, while resilience has a different meaning for everyone, a defining trait is how it adapts and shifts according to the situation that you're facing.
"So, it's about keeping a focus on it and checking in and adapting as you need to," she said. "It's about making connections, accepting change as part of life, putting things into perspective, and managing perfectionism or imposter syndrome. All of these things can lift us up. Making connections can help us build a resilient mindset. Accepting change can help us put things into perspective. Perfectionism can help drive performance. But it's a fine line before they become unhealthy."
Donna Scully (pictured above), director and joint owner of Carpenters Group noted that people inherently do not like change because it inevitably upsets the applecart of the status quo. It often feels like it is whenever you have things in order, then change comes along, she said, and the pandemic represented the biggest change ever. However, she highlighted that when it comes to change it's important to "lean into it" because there is no point fighting something that is going to happen anyway.
"And the older you get, the more you have to deal with change, especially with regards to technology," she said. "I've got two young boys who are teaching me all the time, I have to keep up with it. It's about leaning into change, finding the positives in it and finding your way through. For me, that's a form of resilience – when you can ask, 'what have I got here and how am I going to deal with it?'"
Scully highlighted that while the first lockdown went easily enough, it was during the lockdown after Christmas that she really had to dig deep to find the resilience needed to power on through. That meant changing the way she worked, she said, and letting go of things that simply couldn't be done the way they used to be anymore. As somebody who always replied immediately to emails or messages, it was hard to pull away from that, but it has to be done when you're balancing work and home lives that have become intrinsically blended.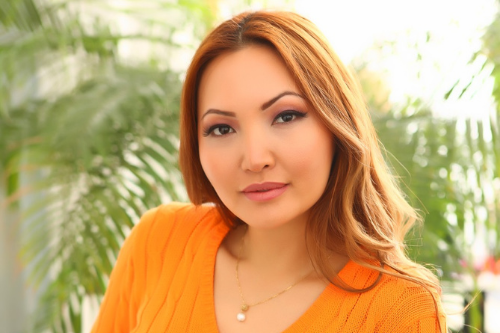 Exploring what can be done to build "the resilience muscle" Janthana Kaenprakhamroy (pictured directly above), CEO of Tapoly said that her approach is to encourage people to collaborate and work together as part of a team. Based on her own experience, the companies where she was the most productive and stayed the longest were the ones where she felt like she was part of a team. A positive atmosphere where there's no conflict of interest is the environment that allows professional people to thrive.
"So, in our team, I treat everyone like my co-founders," she said. "I make them feel like the company interest is their own interest as well… Being responsible is not just about doing your job day-in, day-out but also sticking around to see how you can improve and also add value to other people, so the entire team can add value to the organisation you work for."
Scully's and Kaenprakhamroy's insights reveal some of the steps that businesses can take to create a healthy workplace, Courtney said. Essentially, if people can care more and connect more, then businesses as a whole will be enabled to become more resilient. Adding to this, Cécile Fresneau (pictured below), MD, insurance division at QBE European Operations highlighted that the insurer has rolled out extensive training to help its managers have open conversations with their teams.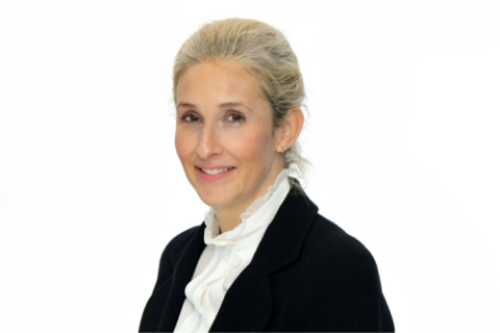 This is about making the space to allow honest discourse on how the team is getting through a difficult time, she said, and making the time for one-to-ones when individuals are going through something challenging. It's also around empowering managers to hold those conversations and feel confident in knowing what tools and resources are available if somebody in their team needs support.
Read more: How can you bring change to an insurance organisation?
"Managers are so critical to role modelling that but also to making sure that in their approach to the teams they can recognise the [right] signals," she said. "For me, I know when I'm seeing someone who's usually full of energy and smiling, and suddenly I see them being withdrawn and not engaging as much - that's usually a sure sign that there's something going on. But often by the time you identify that it's almost a little bit too late because you've got to pull someone back from some sort of dynamic they've gotten themselves into. So, for me diffusing and cascading so that managers are equipped to have those conversations with their teams and in their one-to-ones is really critical."