Editorial: What makes a top insurance workplace? | Insurance Business UK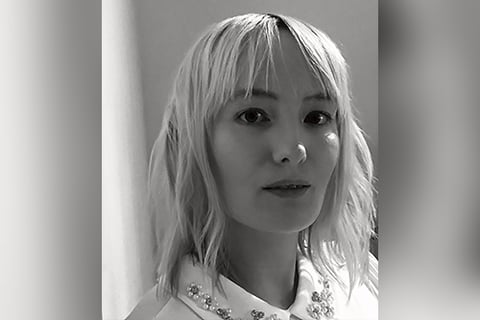 What does a truly healthy insurance workplace look like? It's an interesting question in that most people will have a slightly different answer. At one end of the spectrum, there's the belief that what makes a workplace great is the perks that it has to offer – its pension plan, medical coverage, vacation leave, etc. And at the other, there's the conviction that it's a matter of atmosphere and thus cannot be abridged to such practical considerations.
Most of us sit somewhere along that spectrum, and it's likely that if you've worked in several places throughout your career to date, you can attest that there are workplaces with every conceivable perk available but no culture to speak of, and those for which the reverse is true. Either way, a great workplace is truly a case of 'you know it when you experience it', and not when you see it. Nobody looking from the outside-in can ever really formulate an accurate picture.
Enter now: Is your organisation an employer of choice?
In much the same way that it's nigh on impossible to identify the perfect recipe for what makes up a strong insurance workplace, it is also difficult for companies to precisely pinpoint what it is they are doing right and wrong.
Employee surveys are a strong metric for doing so but even they can only go so far. Hiring external advisors to examine the makeup of a business and test the water for where morale can be improved is a step in the right direction, but simply not a practical one for many companies. And while undergoing a full-scale revamp of an internal proposition could be the answer for those already aware that something needs to change, for most businesses such a dramatic action is a case of breaking a butterfly on the wheel.
Some tempered combination of such techniques is likely required and underpinning that blend is the need for effective benchmarking procedures. Benchmarking offers the opportunity to bring an independent perspective of your own performance compared to other firms, to discern the best practices of competitors and to establish a standardised set of processes and metrics. Whether you go the benchmarking or the internal communication route towards turning the ship that is a company's workplace around, hearing what others have to say is important, while actioning that advice is essential.
Read more: Workforce planning – what makes the workforce of the future?
And where does the responsibility for creating a strong culture, which balances strategic and commercial success with employee wellbeing, actually reside? As noted by Chris Simson of Munich Re Specialty Group, while the first instinct is to place culture within the remit of HR, it cannot remain there. Every branch of an insurance business needs to be part of the journey because the changes being made will not, and should not, leave anybody unaffected.
It's an add-on to the question of responsibility but it deserves its own emphasis – does it take a top-down or bottom-up approach to craft a strong culture? Maybe inevitably, the answer is a bit of both. Either approach taken individually is bound to leave gaps somewhere in the middle ground and, with the success of any firm so contingent on its workforce, it really is better to be safe than sorry when considering any strategic cultural changes.
But fundamentally, insurance leaders have to lead the charge. Yes, staff from every level of the business need to seize the opportunities to make their requirements heard but without the chance to do so, they are shouting into the void. It is up to insurance leaders, therefore, to make those opportunities, and to turn what recommendations are proffered into actions. This was made eloquently clear by Mosaic Insurance's Natalie Graham in her recent interview with Insurance Business where she discussed her experience working in insurance.
Graham emphasised the need for insurance leaders to embed understanding and compassion within an organisation. She noted that it is not enough for leadership simply not to be part of the problem and that leaders need to find ways to make themselves part of the solution instead. The question of what makes a top insurance workplace and a healthy atmosphere at work is pared down to its most basic and essential common denominator by Graham's comments above, and it's the starting block that all business leaders need to build on.
Of course, like so much else in insurance, the difficult piece is knowing where and when to begin a transformation journey. Where has been outlined by Graham – start at the top, enact change that others can see for themselves and empower those around you to continue down that path. When is the question with an even simpler answer. For, as the saying goes, the best time to plant a tree was 20 years ago, but the second-best time is now. For those insurance leaders who have not yet done so, it is time to get planting.