Editorial: Why insurance companies must act collaboratively to combat flood risk | Insurance Business UK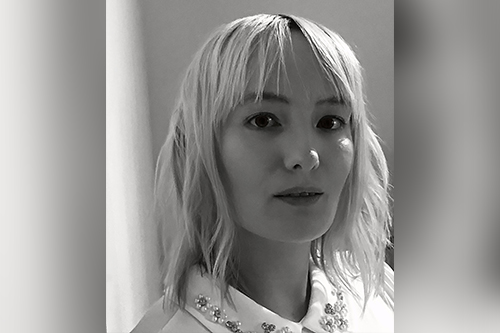 For some corporations, the word collaboration can hit a sour note. It is a term that through misuse and misunderstanding has become synonymous with being anti-competitive, and it can seem out of place in a financial environment that demands unique value propositions. But as noted by H. E. Luccock, no one person can whistle a symphony - and in much the same way that it takes an orchestra to create that wall of sound, so do many aspects of life require collaboration.
The impact of flooding is a prime example of why the insurance profession needs to embrace collaboration as a polished extension of the internal teamwork widely recognised as driving strategic success. Flood mitigation, monitoring and support services have been in the news constantly since 2021 began, a reflection of the urgency of this peril.
The World Economic Forum recently named extreme weather events, including floods, as the third most significant short-term danger on the global risks horizon and, less than 20 days into the new year, the UK was given a harsh reminder of this, courtesy of Storm Christoph. The storm, which first hit north Wales and northern England on January 18, was estimated by PwC to incur insurance losses of between £80 million and £120 million.
Beyond the financial losses incurred, however, insurance companies must consider the people behind the coverage they offer - and this is especially true when it comes to flooding. Flooding incidents can and do devastate entire communities, and create significant financial and mental upheaval within families, individuals and businesses.
Brokers, insurers, claims handlers and MGAs have a real opportunity to support their clients when it comes to flooding and, in light of the knock that the profession's reputation has taken over the last 12 months, the time is right to seize this opportunity.
Where collaboration currently stands
Less than three months into 2021, there have been some positive movements within the sector, with Swiss Re's announcement of its new partnership with ICEYE, the commercial synthetic-aperture radar (SAR) satellite operator and flood monitoring provider, and Flood Re and BIBA's support of the government's consultation into proposed changes to Flood Re. Meanwhile, the Chartered Insurance Institute (CII)'s New Generation Claims Group is directing individuals whose homes and businesses have been damaged on how to access funds to restore their property.
Partnerships have been a familiar sight between MS Amlin working with Imperial College to build a flood response model, and industry experts having widely voiced the need for more collaboration. In November of last year, senior representatives from Guy Carpenter, Flood Re, the UK's Environment Agency and the wider flood risk management community showcased this in a webinar discussion on how mitigation and recovery plans across multiple critical stakeholders should be induced to evolve sustainability and resilience across the UK.
Where does more work need to be done?
February saw the publication of the Environment, Food, and Rural Affairs (EFRA) Committee's latest flooding report, as part of the Select Committee's inquiry. A key finding of the 63-page report revealed the need for real change in the promotion of the uptake of appropriate property flood resilience measures. The only practical way that this uptake can be encouraged is through the collaboration of every player in the insurance space.
Of course, this is the insurance industry - which is inherently founded on risk - and nobody knows better than insurance people that risk can never be entirely eradicated by preventive measures. Therefore, both the sector and wider authorities have a part to play in raising awareness of flood risk in the UK, from insurers, to brokers, to government, to local authority planners, to architects, to data providers. Insurance companies must look to educate their end consumer not just on how to mitigate the risk but also on how to build back better and more resilient than before.
In addition, flood risk professionals should be looking at new support services they can offer claimants, particularly in light of new research from the University of York and the Centre for Mental Health which found that people who have been flooded in the UK are nine times more likely to experience long-term mental health concerns. Insurance companies should look to examples such as that recently set by Zurich UK, which has introduced free short-term counselling for policyholders in the process of making a claim.
So, where next?
The reality is that flood risk is not going away any time soon, and this is a sink or swim opportunity for the insurance industry to prove it is a force for social good. There is an old proverb that says if you want to go fast go alone, but if you want to go far, go together. I believe the industry can do one better when it comes to flood - by working together, we can go further, faster and bring clients along on the journey.