Fireflies in Manchester – what to expect from BIBA 2019 | Insurance Business UK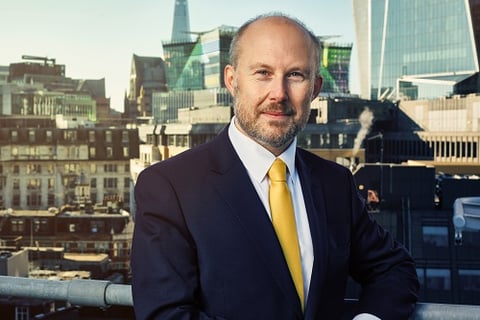 Like fireflies brightly illuminating Manchester for a brief moment once a year, it is that time when 8,000 illuminati of a different sort - insurance professionals - arrive for the annual BIBA conference on 15 and 16 May.
This will be my 18th BIBA but I am still as excited as the first.
The theme is 'Leading the Way' which our chair, Lord Hunt, has been helping us to do for the last six years. Seeing him present his final conference speech as chair will be tinged with sadness but I am eager to hear his Shakespearian quotes and jovial insults often aimed at me!
This year I am looking forward to chairing the Access to Insurance seminar session. This is an important and timely BIBA Manifesto point. We are determined that we can turn any negativity around sourcing suitable insurance into a win-win for customers and the sector with some developments to existing signposting arrangements.
Closely linked I think is my participation on the panel at the CII BIBA fringe event about Public Trust in Insurance Broking. Lack of understanding about an intangible purchase like insurance makes building trust tricky, but as I learnt in my CII textbooks 'utmost good faith' is the foundation stone of insurance. One critical step already made to make this more apparent and to nurture trust is the BIBA /ABI Guiding Principles and Action Points on general insurance pricing around long-standing personal lines customers. This discussion should be a very valuable one.
As usual, networking, trading, and catching up are a key part of the event and new this year are 'business hubs' to help facilitate some deals. The BIBA team will all be on hand so why not come and meet them, including our newest member Alistair Blundell, head of general insurance.
As well as seeing how our Hackathon will continue to channel the enormous innovative energy in our sector and generate good ideas, I am interested to see the debut appearance of Karina McTeague, the FCA's director of general insurance and conduct specialist.
I am hoping she will have much to say and provide some candid answers following the smorgasbord of work undertaken by the FCA.
Another highlight is the 'Ask the Insurer' session, with leading CEOs discussing their top-level issues for the future of the sector, this will be fascinating.
At the now unmissable Young Broker Day our young broker ambassadors will be launching a new 'one pager' on careers in insurance broking, which we plan to promote with careers advisers, schools, colleges and universities to encourage the next generation of insurance brokers.
Don't miss the launch of BIBA's new Terrorism Insurance Guide (make sure you get to the Pool Re Fringe) and the exclusive preview of our new insurtech networking platform, or as we call it – the dating agency, that will help brokers form productive new relationships with insurtech firms.
BIBA always has its fair share of sporting superstars and how great it is to welcome the legendary Freddie Flintoff on to the 'Opening up about Mental Health' panel alongside Professor Green, Katie Piper and Tanya Byron. As research reveals one in five brokers have suffered depression related to their work, this session should prove useful.
Details and timings for all the sessions are at the touch of your fingertips on the new Conference App so don't forget to download it! You can use it to ask questions in sessions, vote and navigate the event.
What I am most looking forward to, even more than the galactico closing political speaker representing Uxbridge and South Ruislip, is actually meeting the real sporting 'athletes' - the darts professionals! I am hoping to take on (well learn from) two former world darts champions.... watch this space as I am not allowed to say who at this point! (But I have been practicing in my garage and lucked into a 140 at 6.15am this morning!)
Thank you to everyone that will attend, exhibit, sponsor, speak, and report on #BIBA 2019. I hope you have a successful event. I look forward to seeing you all and enjoying the new street food menu with you - I am plumping for some Kai Yang & Char Kway Teow! Leading the way in more ways than you might have thought!