How the insurance industry has prepared for the pandemic | Insurance Business UK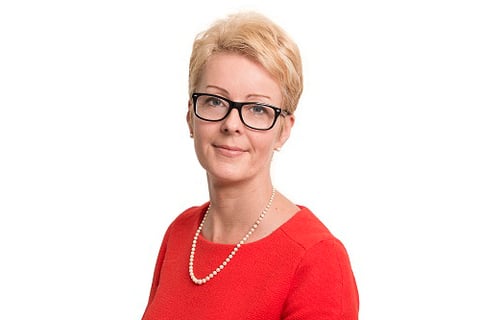 Theodore Roosevelt once said: "It is not often that a person can make opportunities for themselves. But we can put ourselves in such shape that when or if the opportunities come we are ready."
As the London Market, we always pride ourselves on being the only true insurance market in the world. With this comes an unrivalled interconnectedness that forms the fabric of our ecosystem. This interconnectedness contributes significantly to our unique offering to clients; but historically we have always made interconnectedness synonymous with physical proximity.
Over the last few weeks, we have seen the coronavirus spread rapidly across an ever-increasing number of countries throughout the world. From a UK perspective, as the outbreak continues to take hold here in the city, businesses are taking active steps to re-think their operating model because disruption to our ecosystem will be inevitable. Last Thursday, a significant number of companies asked all staff to work remotely for the day to test systems and processes.
With April renewals on the horizon, we need to keep clients at the heart of what we do during this extraordinary period. Our clients need us to be there to still take their risks, and pay out on their claims, whatever the business environment. They are facing adversity and need all our support. The good news is that – even if large swathes of brokers and insurers are forced to work remotely, we have built the technology to make the submission and placement process happen electronically.
PPL – the market's electronic placing platform, has been developed over the last four years so that now nearly three quarters of risks are bound electronically. London is the only market where this is happening. Brokers can now submit risks in the same way and the entire process can be secure, with an audit trail, from anywhere.
Electronic trading may be the difference between being able to complete a client's placement in a timely, compliant and legally enforceable manner or having to concede that confirmation of cover will have to wait until we are allowed to trade face to face once more. This may be a seismic moment in delivering a compelling client proposition that helps us to maintain that level of service our clients want and need.
So, it is time that we dust down our passwords and user manuals as part of our contingency planning. It is also time to ensure that our team structures are in place within the bowels of our chosen platform so that we can continue to operate as cohesive business units notwithstanding the fact that we may be miles apart. And above all it is time to make it known to our clients that it really is business as usual here in London and that we are here for them no matter what thanks to our recent investments in technology.
One important closing thought about the reality of what may or may not be about to hit us; it is important that we keep the lines of communication open and frequent to all those that are part of our ecosystem. The reality of self-isolation and extended home working is that it is easy to become disconnected. It is vital that everyone feels part of what is happening because we all have a part to play in keeping the wheels of the machine turning for the benefit of our clients, and to ensure that London thrives long after the coronavirus has stopped giving people around the world cause for concern.