How UK MGAs are setting the standard for the world to follow | Insurance Business UK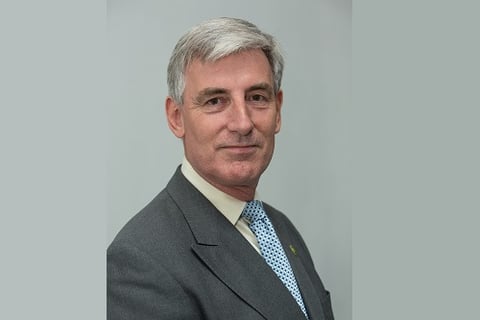 They say the world is getting smaller, with the ever-evolving use of technology a testament to that adage.
However, in my experience our market is expanding. This is not only because we can now more clearly identify who is, or is not, an MGA, but also thanks to the formation of new MGAs, insurtech firms and new insurance entities looking to enter the UK insurance space.
The entire UK MGA market has seen dramatic growth, especially over the past five years, further evidenced by the increase in our MGAA membership.
But this expansion is not only limited to the UK. Only last year our friends in Canada set up their own MGA trade association, the Canadian Managing General Agents (CAMGA) which has gone from strength to strength.
Moreover, during a recent trip to Dusseldorf we learnt of plans for a similar association in Germany. Their market has also seen a strong growth in MGAs, and I am sure they will change the landscape of the German insurance market for the better.
So, it is probably no surprise that while speaking at the UK seminar of the Singapore College of Insurance in London I was questioned by their state regulator about our space, our membership criteria and how MGAs operate within the UK insurance market. I took great delight in confirming that MGAs are not a new concept. In the past they were known as underwriting agencies and my research has found that a Japanese insurance company gave their "pen" to a Lloyd's broker as far back as 1906.
Insurance professionals with experience of the Singapore market will understand that coverholders operating there may have restricted access to the local market. However, following my conversation I believe that MGAs who can evidence their professionalism, will shortly have the opportunity of establishing an insurance entity in this and other territories to facilitate the need for more local insurance coverage. I firmly believe the UK is best placed to aid that development. I have written about the London market many times in the past; our skill, our knowledge and our capabilities and we should be able to transport this into these other territories.
Earlier this year I was also delighted to learn that Belgium had amended its own regulation to address the presence of MGAs in their market. Prior to this, regulation only acknowledged an insurance broker or insurance company/Lloyd's syndicate.
MGAs are a different entity from both of these, and, without a change in regulation, would not find it cost effective to set up in Belgium. But with the support of their regulator and the Belgian Embassy here in London, MGAs were embraced with the new intermediary category of "Mandated Underwriter."
This category is specifically designed to designate an insurance intermediary who acts on behalf of one or more insurance companies; is mandated to accept coverage of risks and; to write and manage insurance contracts in the name and on behalf of insurance companies.
As with UK MGAs, the mandated underwriter does not itself insure any risks - that resides with the insurance company for which they underwrite.
It is good to see that MGAs are growing, moving forward or establishing in other territories, providing brokers far and wide with an alternative distribution channel so they too can thrive in an ever-challenging market. And long may it continue.