Insurance profession can't return to factory settings | Insurance Business UK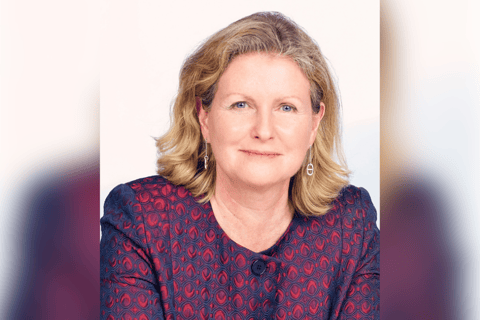 COVID-19 shone a spotlight on the systemic risk faced by businesses across the globe, plus the pandemic laid bare the impact this danger can have on everyone's finances.
Recently I chaired Lloyds of London's Futureset Systemic Risk Masterclass, which explored the insurance profession's response to the pandemic and ways to help build customer resilience.
As Professor Ian Goldin, director at the University of Oxford, brilliantly summed up during the masterclass: "Systemic risks arise from the butterfly defect of globalisation. The more interconnected we are the more vulnerable we are to these systemic risks."
During the masterclass, Greg Case, CEO of Aon, pointed out that sadly there is a 30-year trend of declining relevance of the insurance profession, but the pandemic has woken everyone in the world up to the systemic risk we all face.
This global awakening was considered by participants in the masterclass as making now the ideal time to come together as a profession and drive risk leadership with the innovation of solutions to systemic risk.
Case said: "We need to help clients address this trend of systemic risk. We need a new era in innovation. This is a real need for clients who are asking us to address this every day."
The pandemic must act as a catalyst to change our approach to assessing and mitigating systemic risk.
If we are to turn the tide on declining relevance to consumers and businesses and change the perceptions of insurance products and services from a grudge purchase to acquiring an essential safety net, then we need to unite not just as a profession, but also to reach out to governments, cross-nation unions and regulators about how we can work with them.
The Chartered Insurance Institute has an important role to play in helping professionals clearly grasp what systemic risks clients face and equip them with the skills they need to explain the solutions available to reduce the risk individuals face and volatility businesses need to manage. We will develop training plus qualifications that will equip professionals with the skills and knowledge they need to help clients be better prepared for the systemic risks they face today and into the future.
The profession needs to be more customer-centric in the approach it takes to products and services in order to ensure unmet needs are met, which is why we recently launched our President's Forum.
The President's Forum will explore the changing insurance needs of consumers and SME businesses with the aim of producing guidance and key actions for further development. This theme will also be the focus of our Shaping the future of insurance: innovating solutions for emerging risks virtual conference, taking place on June 24.
I appreciate the interconnected nature of systemic risks can be difficult to grasp but it is essential we get to grips with these dangers as the pandemic saw businesses and individuals reach out to our profession to ask what we can do to help ensure their ongoing resilience.
While we may all be hoping to get back closer to our pre-COVID way of life in the weeks to come, let us make sure we don't just return to factory settings as a profession.
Let us unite to understand emerging and systemic risks and help the public we serve navigate them.