What does the Boris Johnson regime mean for the market? | Insurance Business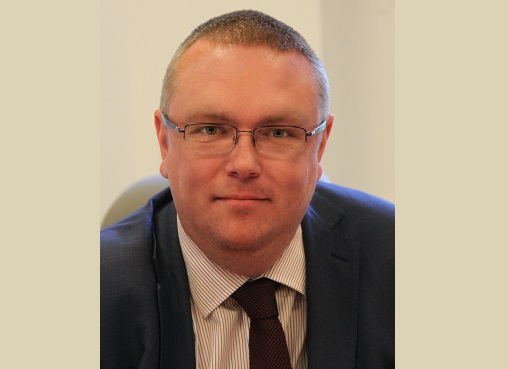 Earlier this month, I indulged myself with a trip to Nicaragua for the celebrations of the 40th anniversary of their revolution. I saw Daniel Ortega on the campaign trail in the 1990 presidential election, which he lost. Thirteen years since he returned to power, I saw him address his people again. I left what I thought was a country in political chaos only to arrive in one that truly is. One prominent newspaper openly referred to him as a dictator and speculated on what government could be formed once he is removed from power – without being specific on how that might be achieved. Ortega countered by announcing his candidacy for re-election in 2021 – violating the terms of an agreement he made with his vice president – and wife – Rosario Murillo that she would be the candidate. All of which puts Brexit into some perspective.
But now that we are blessed with our own populist leader, it is time to return to the subject. What might the Johnson regime may mean for the market? The make-up of the new cabinet has confirmed Johnson's determination that UK will leave EU on 31st October, come what may. If that is a "no deal," the only permissible approach for brokers to continue to provide services for EU policyholders with EU risks is to have a subsidiary in the EU27, and for that subsidiary to have a branch here in London. This is expensive and only about 30 of our members are contemplating it. The stark reality will be EU clients will see their possible routes into London to buy insurance reduced by about 80%. Not something that I think they will welcome.
At this point, no doubt, the new Prime Minister would accuse me of being a doomster and a gloomster, so let us look on the up side. If the EU can be tempted into some material renegotiation of the withdrawal agreement and future trade relationship statement, might it include mutual recognition of regulatory regimes for financial services? It would drive seamless market access for EU firms to UK markets, and for our members into the EU. This idea was not pursued by the previous regime, so it would be good to try and get this back on the table. So our new Prime Minister could lead us either way: the least favourable outcome to Brexit or it could resuscitate our most preferred result. We can only lobby, wait and see.
In the meantime, there is a world in which governments do other things than wrangle over Brexit, so what might the new administration have in store in those spheres? Johnson and the new Chancellor, Sajid Javed, have been making noises about further reductions in corporation tax. That will be good news for firms in the market and for the wider competitiveness of the British economy – and any new businesses need insuring.
They have also talked about revisiting the 45% top rate of income tax which could again boost productivity. But they have some ambitious, to say the least, spending plans. Making good on the £350m a week NHS pledge; fixing social care; ramping up police numbers. That isn't going to be cheap. And the money can't all come from borrowing (especially if a "no deal" exit has an adverse effect on our credit rating). The danger is that HM Treasury will be tempted to return to one of its favourite cash cows – Insurance Premium Tax (IPT).
You can see why they like it. If you make the purchasing of a whole range of insurances compulsory under law, you deliver a pretty inelastic demand for it. Then raising the tax on that purchase increases your cut of each sale and does not materially affect how much insurance is sold. Winner! Except not, really. IPT is a tax on doing the right thing. It discourages good behaviour. Since its introduction in 1993, the rate has risen from 4% to 12%, including doubling in the last four years. Enough is enough – the strong message the united industry gave to the last government and one we will need to re-emphasise to this one.
Boris is here, at least for now. Any new government needs new guidance from our industry so that the interests of this vibrant export sector are not overlooked. That is work we will be getting on with over the summer, reassured in the knowledge that whilst it may be dysfunctional, British politics is nowhere near definitive disarray.