Why the financial future looks bright for our nation of shopkeepers – and their brokers | Insurance Business UK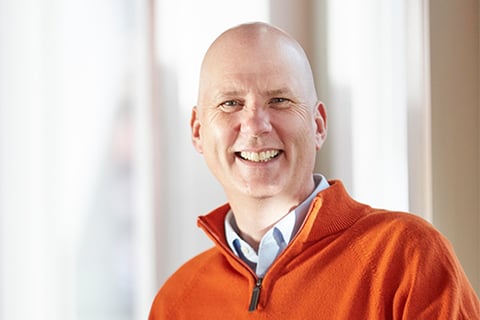 Napoleon said "England is a nation of shopkeepers", which is a bit disingenuous to the small and medium (SME) sized businesses in the UK marketplace in my opinion, but it does highlight that the mainstay of the UK economy is SME-type businesses. This is certainly the case for Bravo Group and our two networks that support independent insurance brokers. These brokers are themselves SME businesses, working with SME businesses in the marketplace, so it's SMEs supporting SMEs.
The role of the independent insurance broker is to keep SMEs safe via quality insurance advice. The service they provide is often overlooked, but it's vital for our country's success. Independent insurance brokers are in the powerful position of not simply being one of the SME businesses that drives our economy; but also playing a vital part in keeping their fellow SME business owners afloat. They understand SMEs' businesses in a way no-one else can because they have personally experienced the risks – SMEs and brokers are one and the same. Put simply, by working together, SMEs and brokers can help one another to reach their full potential.
Our recent special report with Insurance Business analyses the opportunities available across the marketplace and it's been great to see brokers from across the Bravo Group offer their own insight into just how powerful SME is as a sector. To paraphrase our Group CEO Des O'Connor, 99% of all private sector firms in the UK are represented by SMEs, and the number of businesses has grown year on year since 2000 – so it's a fantastic time to be an insurance broker who is supporting these businesses.
Organic vs inorganic growth at Bravo Group
We understood a few years ago that there was an opportunity to acquire SME insurance brokerages, because there are a number maturing through their lifecycle who need an outlet to realise some value. We received funding through private equity investment some three years ago, and we've seen our acquisition arm grow exponentially ever since, with nine regional "Partner Hubs" as we call them having themselves acquired around 18 businesses in totality.
However, while the funding was the catalyst that enabled us to amass the capital needed to begin our long-term acquisition plan, the organic business still needs to grow year over year – you can't just take your eye off the ball organically because you're so focused on inorganic income. Looking at Ethos Broking (our acquisition arm) for instance, that particular business has grown revenue by around 4-5% on average this year from an organic basis.
2020: what's in store?
The wider UK economy, as we end 2019 and move into 2020, feels uncertain due to Brexit. However, apart from the high street, our members are seeing high single digit growth year over year. Therefore, if they are growing, their client base must be growing.
We're also seeing exceptionally high policy retention rates of between 90-95%, which signals that business is quite "sticky". All round it's good news for our businesses being supported by SMEs up and down the land.
Brexit: what does it mean for SMEs?
Something as big as Brexit is going to have material uncertainty, but it tends to fluctuate in the capital markets rather than in the day to day world of SMEs, generally speaking. For SMEs, the clue is in the name – these are small to medium enterprises, and by their very nature the businesses themselves are smaller, but there are very many of them. This means as a group they can weather a lot of the ups and downs, such as Brexit, more easily.
The key bellwether for SMEs is whether their client base is still using them – ultimately, are we still consumers buying in SME land? The service industry as an example is buoyant according to the latest Bank of England statistics. SME businesses are here to stay, and the UK relies on this entrepreneurial group as the mainstay to the wider economy as a whole.
Don't forget to check out the Insurance Business and Bravo Group joint report on the UK SME Insurance sector.