Why the broking industry must break through the digital frontier to succeed | Insurance Business UK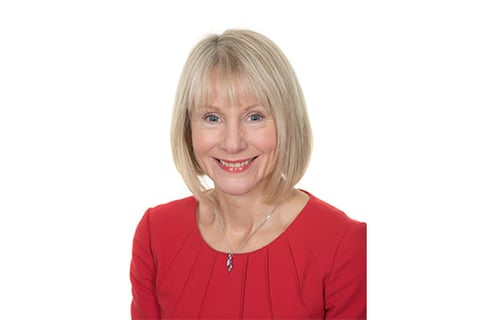 Insurance brokers have long been famous for offering the personal touch. It's that face-to-face conversation when a customer has a complex risk, or needs support on a particularly difficult claim, where the broker comes into their own and can provide the rich value that online solutions such as aggregators will never be able to offer.
This is precious and something I believe we as an industry need to protect; but from a business perspective, there are times when a digital approach would allow us to spend more time adding personal value where it counts and, ultimately, make a bigger impact. We could be much savvier with harnessing the power of technology.
Generally speaking, brokers and insurers have evolved their IT and customer communications in a relatively piecemeal and isolated way over the years. Keeping one eye on the future when juggling dozens of day-to-day tasks can be difficult, but it could reap massive benefits. As a broker, you have access to a wealth of data that could enable you to gain competitive advantage and move even closer to your end customer, if only you had access to the right technology.
What does 'digital' mean for you?
In order to effect meaningful change, business leaders must have a clear and common understanding of exactly what digital means to them. Are you looking to advance your use of technology, or fundamentally change everything about the way you do business? My advice is to understand what it is you are trying to achieve before you set out on your digital journey, so that you can bring your team with you as you work towards a common goal.
Think beyond the quick win, and get integrated
Brokers and insurers tend to use a plethora of different applications, which all perform different and sometimes duplicating functions, because we are all in a hurry to see quick wins and struggle to spend time thinking about where our businesses need to go. Some of these 'quick wins' have been at the expense of taking a more integrated approach to our applications, and the underlying technology that supports them, to enable data to be gathered, stored, and analysed to gain real insights that drive the business forward.
The most important aspect of our business activity is, of course, to look after our customers, protect their needs and deliver on our promises. But this doesn't necessarily always mean picking up the phone or popping into their office – it goes beyond the face-to-face relationship. The right recipe to build even stronger insights that will give you the ability to survive and even capitalise on the digital revolution, involves integrated applications, together with mobile enabled communications so customers can reach you when it matters most.
Leave the legacy – it's time to upgrade
Most of the insurance industry uses legacy IT infrastructure and applications that require upgrading, and Bravo Group is no exception. Due to the scale of our business, our approach to this must be simple otherwise it can seem overwhelming.
We started our system analysis by looking at areas of risk to our business and have addressed these over the past nine months. We are now reviewing our legacy applications with the aim of either retiring or upgrading these, ensuring that whatever we choose is capable of being integrated into the wider picture. In parallel, we are developing integrated web and mobile platforms that will support our ability to communicate internally across a wide and diverse group, while also enabling different ways for Ethos Broking business and our members to reach out and communicate with us.
Disrupt your marketplace: unleash the digital
Being digital requires us to think in a completely different way; to stretch our imaginations and unlock value that we didn't know existed. Primarily, it's vital to understand that customer behaviours are changing, and use this to your advantage to disrupt your marketplace.
Unlock value in your data to reach new customers; drive more value from an existing market; and drive the cost out of wholesale distribution models.