Will the EU find a way ahead for insurance? | Insurance Business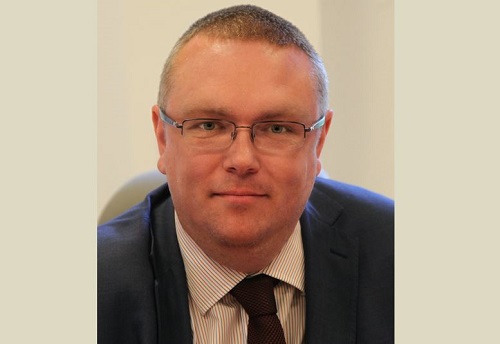 I think I have managed not to mention Brexit in this column for the last two months. I see this as a significant achievement since Brexit has joined the weather as a topic of conversation on which no English person can go for more than 10 minutes without commenting. And so, inevitably I return to it here.
I am writing two weeks before the scheduled 'meaningful vote' in the UK Parliament. While currently we are assured that there is no revisiting the deal Theresa May brought back from Brussels on November 25, I am not convinced. If, as seems likely, that deal cannot command a majority in the House of Commons, there may be flexibility to try and ensure that it does. A number of factors are at play here.
I suspect that most EU governments are as wary of a no-deal Brexit as everyone in the UK. Furthermore, Michel Barnier has been personally tasked with delivering a deal. If he were, say, to harbour ambitions to be the next President of the European Commission, then those hopes would depend entirely on his success in delivering that mission. We have seen thus far in the negotiation process that the EU can be a rigid, process-driven organisation. So, you might consider that it could not change the deal even if the will was there. But equally the history of the EU is the history of an organisation that, when really needed and at the last minute, can always find a way. As I sit here now, the phrase attributed to Harold Wilson that 'a week is a long time in politics' is more apposite than ever. My suspicion is that a way will be found. Obviously by the time you read this we will be that much closer to knowing how wrong or right I am.
If I am right, then that would ratify the UK's exit from the EU and the transition period, and everyone's attention will be focussed on the negotiation of our future trading relationship. And that is where we hit a significant issue for insurance brokers. The political statement agreed alongside the withdrawal agreement says this about financial services: 'Noting that Both Parties will have equivalence frameworks in place that allow them to declare a third country's regulatory and supervisory regimes equivalent for relevant purposes.' Except that they don't.
Many EU directives covering financial services – such as MIFID II and Solvency II – do have such frameworks. The directives set out how equivalence should be judged and what market access rights firms providing services from third countries (which the UK will be one, in EU parlance post-29 March next year) might enjoy – albeit that those rights for direct insurance under Solvency II are non-existent, even though it is worth having for reinsurance.
LIIBA members are governed, however, by the Insurance Distribution Directive (IDD). It has no such framework. Precisely why is not clear. My best theory is that to most European governments, insurance is not something they think about being traded cross-border – they think purely of motor or home insurance, which is much more likely to be placed domestically. And IDD was published in February 2016 when not many people were contemplating the situation in which we now find ourselves.
So, if future trade relationships are to be based solely around existing equivalence, then any deal will be the equivalent of a no deal for insurance intermediation. In that event, the ability to bring business to London will depend on national law in each of the 27 countries that remain part of the Union. These tend to be vague at best – again, internationally-traded insurance is not something many European lawmakers have thought to consider. And access to passporting rights if you establish in a country under those circumstances is not clear. So, brokers might be in a position of needing a subsidiary in every EU country in which they have a client. That would be a very sub-optimal outcome.
The answer, then, is to design an equivalence framework for IDD. In a rational world – and you never know, we might return there one day – both sides of the negotiation would recognise that there is a genuine mutual interest here. London is a $91 billion market that generates 26% of the City's contribution to GDP. About 15% of that business is written on behalf of EU clients who would struggle to obtain similar cover in other insurance centres. Both sides have an incentive to get this done. At LIIBA, we have been developing a potential draft framework – based on existing precedents within MIFID II and Solvency II, which we are sharing both with our government here and the Commission. We hope they will take this forward as part of the long-term agreement.
Of course, come December 12, the optimism of my early paragraphs may have proved futile. In that scenario, we will be facing the biggest constitutional crisis in UK since 1931. But I will get on to that when I return inevitably to Brexit as my theme in a couple of columns time.