Contractor in £8.75 million settlement with burned school | Insurance Business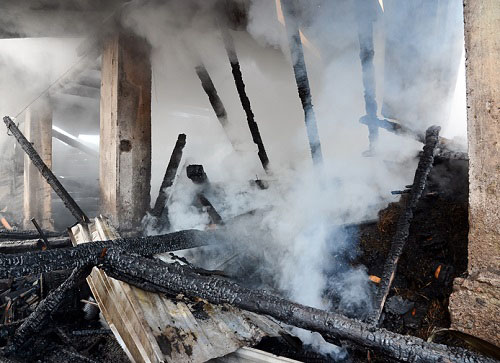 Eight years ago, a school in New Cross caught fire while being refurbished during the Easter break. In 2016 proceedings were issued for an £11 million claim; a settlement was reached, with the contractor agreeing to pay £8.75 million through its insurers; and now the firm can demand a subcontractor to pay towards the cost following a recent court ruling.
Citing High Court documents, Construction News said the settlement agreement relating to the Haberdashers' Aske's Hatcham Temple Grove Primary blaze was made last December. But not before a separate legal battle between contractor Lakehouse and subcontractor Cambridge Polymer Roofing (CPR) over payout costs.
It had been established that the fire took place subsequent to hot work conducted by the roofing subcontractor, prompting Lakehouse – while admitting liability – to chase CPR to pay up. The latter, meanwhile, argued that it was co-insured or covered by the project insurance. However, the parties' contract had a particular stipulation that served as the basis for last week's court ruling.
"CPR and Lakehouse expressly agreed in the roofing subcontract terms that CPR was required to have its own individual insurance cover, CPR is not entitled to the protection of the project insurance," the report quoted Justice Fraser as saying. "The project insurers can therefore recover (alternatively, Lakehouse are not prevented from recovering on their behalf) the full amount of the insurance cover which CPR had in place by reason of the separate policy at the time of the fire."
Lakehouse, the same firm that serviced fire alarm systems at Grenfell Tower, has agreed to compensate Lewisham Borough Council and Haberdashers' Aske's Federation Trust for the 2010 fire. But now CPR will have to pay Lakehouse through its own insurance policy.
"The decision of Fraser J reinforces the position that the answer as to whether a subcontractor has the benefit of a project policy depends on the contractual arrangements between the parties," said law firm Kennedys on its website. "If the subcontract expressly provides that a subcontractor will procure its own insurance, the subcontractor will struggle to defend a claim on the basis that it is co-insured and is therefore protected from a subrogated claim."
Related stories: