New poll to assess Grenfell's impact on construction and insurance | Insurance Business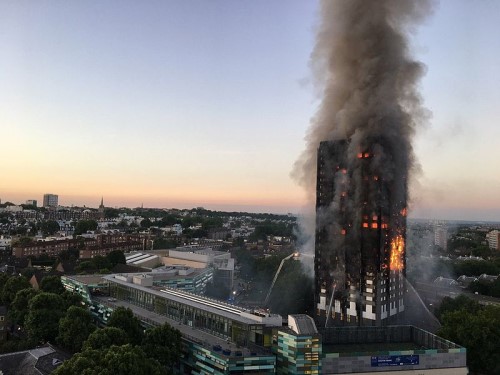 It's hard to believe that it's already been over a year since the Grenfell Tower fire shocked the UK and claimed the lives of more than 70 people. Now the Construction Industry Council (CIC) is intent on learning from the tragedy, aiming to get the full picture as far as its impact on the sector and on insurance is concerned.
In early 2018 CIC launched a survey to understand the extent to which terms for insurance such as professional indemnity are being revised following the blaze, and whether this would make it difficult for some organisations to continue to be involved in areas that are deemed higher risk.
Supported by Build UK and the Construction Products Association, the original poll was conducted on behalf of the Ministry of Housing, Communities & Local Government's Industry Response Group.
"It is now essential to run an updated survey to assess the situation following a full year since the Grenfell Tower fire, to capture all the renewals which have taken place since the tragedy," said CIC. "The survey is intended to continue to help industry and government understand the extent of this problem and how it could impact the capacity of the sector."
According to CIC – the representative forum for the professional bodies, research organisations, and specialist business associations in the construction industry – additional questions have been incorporated into the new version of the poll to facilitate a more detailed assessment.
"We need widespread engagement to get the fullest picture possible about the effect that the Grenfell Fire has had on industry capacity and costs," noted CIC chief executive Graham Watts. "It is important that every business participates even if you may have responded to the earlier survey."
The closing date for the poll is September 20, 2018. All survey responses are anonymous.