Insurers must stop passing the buck to brokers on cyber | Insurance Business UK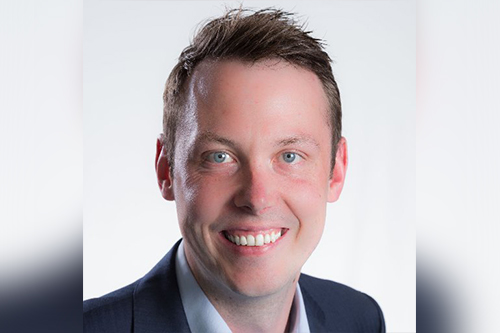 It's time for insurance providers to stop blaming brokers and start designing products that are truly fit for the modern cyber landscape.
That's the message from Tom Spier (pictured), Cyberscout commercial director of global markets, who highlighted that cyber is an ever-changing risk with the capacity for rapid evolution – which has been seen recently with a switch in focus.
Find out more: Learn everything you need to know about Cyberscout here
"Traditionally, a lot of market focus was on commercial lines insurance products," he said. "If you go back 10 years or even five years ago, the focus was on large corporate risks. All cyber insurance products were developed with the big technology companies of Silicon Valley in mind and we've slowly got to the point where people are thinking about small businesses in that mid-market space.
"And now the lines have well and truly been blurred between what a private individual does on their home computer and home network, and what a business does. You've got people whose kids are doing homework on their parent's work laptop, and I think it's really opened people's eyes up to the fact that there are just so many gaps in the way that they're doing things at the moment."
Read more: Cyberscout lead on the need for proactive cyber solutions
That switch in focus has, in turn, highlighted the role that brokers play – and how they have been weighed down by an unfair burden of expectation.
In previous years, he said, it has been frustrating to sit through conferences where underwriters would blame brokers for not educating customers around cyber security. This is just a case of passing the buck and it's not helpful or realistic to say that the onus is on insurance brokers to go out and have a conversation with every small business in the world and educate them about cyber risk. The truth is that many of the product sets currently available are just not fit for purpose.
"[These products] tend to be designed as standalone insurance policies that you're expected to go out and buy," he explained. "Now, most small business owners and most private individuals already think they buy too much insurance, they're annoyed that they have to go and search for a home insurance policy or a car insurance policy. And there is this expectation that because they've had some literature or an educational email that they'll be incentivised to go out and buy a cyber insurance policy. And cyber is not a line of business, it's a really important peril."
Cyberscout's positioning on the issue is furthered by the statistic that, in most western countries, a small business is more likely to have a cyberattack than to have a fire at its premises. As a private individual, meanwhile, you are more likely to have a cyberattack than have somebody steal from your home.
"They wouldn't dream of building a household insurance policy that didn't cover you for burglary, they wouldn't dream of giving you a small business package that didn't cover you for fire," Spier said. "But they're more than happy to say, 'we're not going to cover you for cyber and you're going to have to buy something different and it's the broker's fault for not educating you'. This is an industry which says that education is the key to everything, but I think that distribution is the key to everything.
"If you can start to build solutions around these risks into products that people can buy then, by default, they will become educated because it will be part and parcel of the risk management conversations that they have at every renewal and in every conversation with their broker or advisor. My dream is that one day I'll go [to buy] a house insurance policy which will state 'yes, it covers you for items outside the home, and yes it's got some legal cover, and yes it's got cyber cover' and cyber is just part of the list of things you expect to be included when you buy such a policy. And we're starting to get there."
A particularly successful example of the inroads being made into the creation and distribution of cyber insurance products which combine accessibility and relevancy is the partnership formed between leading rural insurer NFU Mutual and Cyberscout earlier in the year. Spier noted that this step forward, which introduced personal cyber protection within the insurer's bespoke home insurance, has been a very positive move for the insurer.
NFU Mutual is making an effort to highlight the essential nature of the coverage so that insureds really understand how important the risk is, he said. The success of this programme is going to be a lesson to many of the big players in the insurance market, Spier believes. Eventually, they are going to have to embrace such opportunities in order to keep up.
Find out more about the latest services from Cyberscout here