Aviva launches electric vehicle scheme for UK employees | Insurance Business UK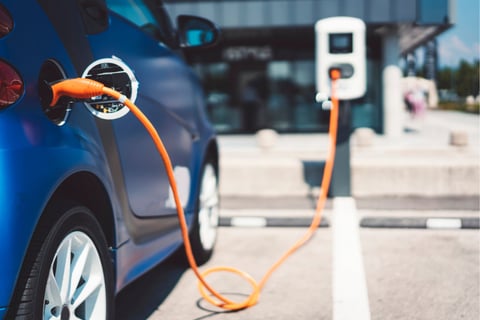 Aviva is giving its employees in the UK opportunities to drive an electric vehicle (EV) with the introduction of its Electric Vehicle Salary Sacrifice Scheme.
The scheme, provided by Zenith, will allow employees to select fully electric models such as the Nissan Lead and the Mini Electric. By giving up part of their salary, employees can receive company-provided benefits, which can often give tax and employee National Insurance savings, Aviva said.
In an example provided by the insurer, a basic rate taxpayer can sacrifice £350 of monthly pre-tax salary on a car that costs £23,500 to pay a net monthly cost of £242, translating to an effective discount of 31%.
The scheme also covers comprehensive insurance from Aviva, servicing and maintenance, road fund licence, breakdown cover, replacement tyres, accident management, delivery and collection and 24/7 fully managed service access.
The move is part of Aviva's initiatives to help address the climate crisis. Its employees have 21 hours of volunteering leave annually, which includes climate-related causes. Employees can also donate to environmental charities through its payroll giving scheme.
In March, Aviva was among the first major insurers worldwide to achieve net zero carbon emissions by 2040, which includes a target of net zero carbon emissions from Aviva's own operations and supply chain by 2030.
Aviva expanded its Cycle2Work scheme in July, increasing the scheme limit from £2,000 to £4,000, making a wider range of bikes, including electric bikes, available to employees.
The company also issued a commitment that, by 2025, all new company car leases in the UK, Ireland and Canada will be battery electric, plug-in hybrid or hydrogen fuel cell electric vehicles. This could save up to 4,200 tonnes of carbon emissions per year, Aviva said.
"Our people are hugely passionate about our net zero carbon by 2040 goal, so we are looking for practical ways to help them limit climate change," said Danny Harmer, chief people officer of Aviva. "Aviva's electric vehicle and Cycle2Work schemes are two ways we are supporting them to put this into practice."