Ageas beefs up distribution of Flood Re policies | Insurance Business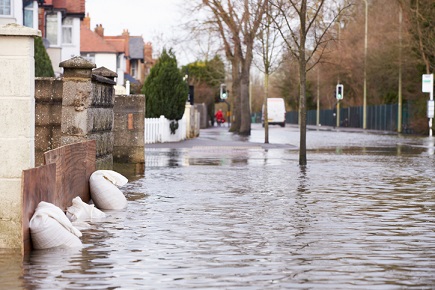 Ageas, among the first to offer home insurance backed by Flood Re, has partnered with broker channel SSP to reach more at-risk households.
"As an original member of the Flood Re scheme, we understand the importance of a multi-distribution strategy to ensure all customers on all channels can access these policies," noted Ageas chief executive Francois-Xavier Boisseau. "Our partnership with SSP means Flood Re-backed policies are now more widely available for the thousands of at-risk customers who insure their properties through a broker."
House Guard, House Guard Prestige, and House Guard Tenants Contents are Ageas's three home products now accessible via the technology systems provider's Flood Re panel. What SSP does is connect to the Flood Re Property Data Hub to capture the council tax band, as well as other relevant risk data, and incorporate them into its centralised rating, pricing, and quotation platform.
"I am delighted that Ageas has joined SSP's Flood Re panel," commented Adrian Coupland, customer and marketing managing director at SSP. "Having another insurer on the panel provides at-risk policyholders with a wider range of Flood Re-backed policies to choose from, enabling these homeowners to shop around for the most suitable cover through the intermediated channel."
Last year SSP partnered with Flood Assist Insurance to enhance Flood Re's reach, and the insurtech start-up broker is happy to see Ageas become part of the panel.
"As a specialist flood insurance broker using the SSP platform, I am thrilled that Ageas has joined the panel of insurers," said Flood Assist Insurance founder Liz Mitchell. "The great cover and first class claims service means I am so excited to have them on board."
Related stories: