LV= shines spotlight on unseen damage from fires and floods | Insurance Business UK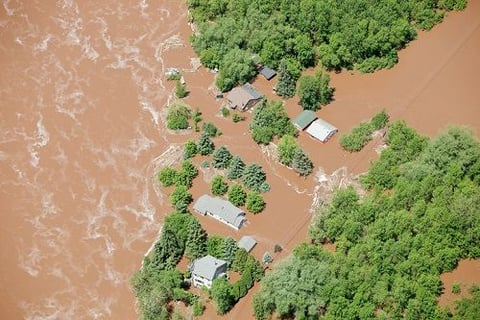 It's never easy to deal with losses from fires and floods; but imagine how much harder it is to face the damage we don't see.
New research released by insurer LV= looked at the emotional impact brought about by flooding or fire incidents to those who experience them first-hand – the kind of damage that hits victims with an even stronger force. Here are the findings:
50% reported suffering mental health issues; 19%, confidence issues.
35% consider the emotional damage worse than the physical.
44% said their children's emotional wellbeing was also affected.
35% believe the fire or flood put a strain on their family relationships.
33% felt 'helpless'; 24%, 'traumatised'.
To help fire or flood victims on this front, LV= has produced online guidance and also offers free access to a range of confidential telephone support services.
"As an insurer which supports over 1,000 victims of fires and floods every year, we want to go above and beyond to support our customers both financially and emotionally," commented Martin Milliner, director of general insurance claims at LV=. "To assist with this, employees who handle cases of large fires and floods go through specialist training to understand the severity of the situations. We find this gives them added empathy and helps them better respond to the emotional needs of those affected.
"Following our new research, we are taking our commitment one step further by offering customers affected by these incidents free access to counselling services. We are also publishing online guidance to help people understand how best to protect their emotional wellbeing and restore their confidence at a difficult time."
Meanwhile another study by LV= found that 45% of the general population have not taken any proactive measures to safeguard their homes, which would translate to around 12 million properties in the UK being at risk. According to LV=, 46% admit they would not know what to do in cases of fires or floods.
Related stories:
The one TV programme that insurers dread
Canopius comes onboard Flood Re