Subsidence risk – what do homeowners really know? | Insurance Business UK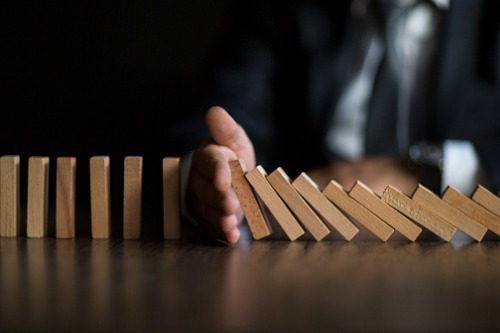 More than half (51%) of homeowners are not able to identify the signs of subsidence, exposing their homes to risk, according to a study by LV= General Insurance.
Subsidence is when the ground beneath a property sinks because the soil is unstable. While a large majority (87%) of surveyed homeowners claim to understand what subsidence is, many are unable to correctly identify signs of the phenomenon, such as large cracks in walls and sloping floors, with many identifying false signs, such as tilting of trees outside or bulging floorboards.
According to the insurer, it has seen a 49% increase in subsidence claims, with larger claims costing around £30,000 and some even exceeding £500,000. This leap has partly been driven by the huge increase in building surveys related to house sales, as well as soaring summer temperatures. LV= added that the last major spike in subsidence claims occurred in 2018, with a 51% increase from the previous year due to another exceptionally hot year.
Among those who have spotted signs of subsidence in their homes, 51% said that they had contacted their insurer. Meanwhile, over a fifth (22%) had professional checks undertaken by building surveyors. However, over a quarter (26%) did not take any action.
Knowledge about subsidence was also subpar, with 53% of homeowners saying they don't know if subsidence damage is even covered by their current buildings insurance policy.
According to LV=, subsidence cover is a standard part of its buildings insurance products. Aside from repair and corrective measures, it also covers alternative accommodation should customers need to move out of their home while the work is carried out.
Clay shrinkage and soil erosion are the main causes of subsidence in the UK, accounting for over 90% of claims. Yet, the majority of homeowners (55%) don't know what type of soil their home's foundations are built on.
Soils with high clay or sand content are the most prone to subsidence. Homeowners with properties built on clay soil must keep the area hydrated to stop shrinkage and cracking. Laying gravel or grass can help also help with water drainage. Meanwhile, those in sandy areas should always check pipes and drainage systems for leaks, which can wash away or soften the soil.
"During the summer months, intense heat can affect our foundations and lead to subsidence, especially if your home is built on clay soil," said Martin Milliner, claims director at LV= General Insurance. "Our research has found that many homeowners don't fully understand the significant signs of subsidence, and we want to help consumers be confident enough to spot them at an early stage.
"It's also a good idea to carry out any precautions on your home, as making small changes early on can help make a difference. From our research, we can also see that a high proportion of homeowners don't know if their buildings insurance covers subsidence, and I'd encourage them to check so it's not a potential costly problem in the future."