Court commences trial in business interruption test case against FBD Insurance | Insurance Business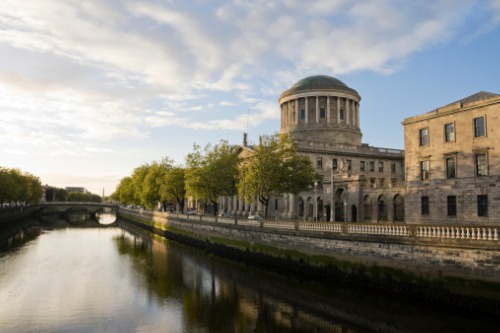 It's the turn of the Irish High Court's Commercial Court to hear a business interruption test case relating to coronavirus coverage, with the web-streamed trial against FBD Insurance commencing yesterday in Dublin.
The proceedings involve FBD policyholders Sinnotts Bar, The Leopardstown Inn, Lemon & Duke, and Sean's Bar. According to Senior Counsel Michael Cush, as reported by RTÉ, there are about 1,100 other businesses whose FBD policies are identical to those of the four pubs.
That means whatever is decided in the test case, which is expected to run for 20 days, will be determinate in similar FBD claims. As of May, the firm had already received more than 700.
In a statement in June, the Irish insurer noted: "On May 25, 2020, FBD announced an update in respect of business interruption claims received, in particular with regard to those sold to publicans, and our approach to seek a test case to have the issues resolved as quickly as possible to achieve clarity and minimise costs for all parties.
"We confirmed that litigation between FBD and a number of publican customers claiming cover for business interruption as a consequence of COVID-19 public health measures, has been scheduled for hearing in the Commercial Court in October 2020."
While FBD "remains strongly of the view" that its policies do not provide cover for a pandemic of this nature, the company has made a multi-million Euro precautionary reserve to cover potential costs.