MD on how brokers can support their hospitality clients through the COVID crisis | Insurance Business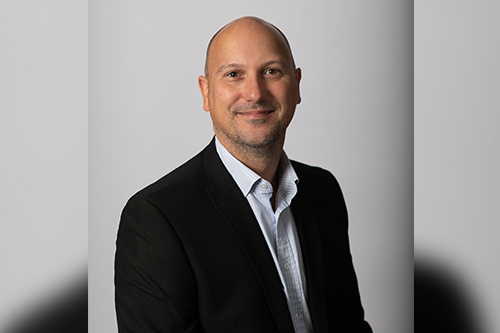 Hospitality is undoubtedly one of the industries hit hardest by COVID-19 and the future of many businesses in the sector is being challenged by the financial and the social implications of the crisis. That's why Insurance Business's upcoming Insurance Connect event will include a 'Hospitality solution room' where a panel of experts will discuss what the COVID pandemic means for the future of the industry. It will be an opportunity for brokers to find out what their hospitality clients need from them during this critical time and to plan out those crucial next steps.
Register now: Insurance Connect - Supercharge your Insurance Business
Among the speakers at the event is Jamie Lewis (pictured), MD, bespoke wholesale, at City Underwriters who, through his support of brokers and clients during the crisis, has witnessed the challenges facing the sector right now. Insurance brokers will have two fundamental issues to tackle going forward, he said. Number one is the reduction in insurers providing capacity in the sector, largely driven from the impact and resultant losses from COVID-19.
"The second," he said, "is the fact the economy is in recession. Not only will this impact retention rates as clients regretfully go out of business, but it will likely lead to a prolonged low interest rate environment, which in turn reduces the investment income that insurance companies rely on to bolster their balance sheets. This, coupled with a reduction in reinsurance capacity, will inevitably lead to rating increases and the tightening of terms, which brokers will have to help their already hard-hit clients navigate through."
There are a number of ways in which City Underwriters has managed to support its clients and brokers during this difficult time, Lewis noted. Each of these fundamentally boils down to a relatively simple concept – the belief that it's now more important than ever to be able to access the expertise of an experienced underwriter who can provide support to both brokers and clients.
"We have experienced hospitality underwriters able to offer flexible and creative solutions tailored to the needs of the clients, with an understanding of the difficulties they may be facing," he said. "For example, City Underwriters was one of the first to waive any cancellation fees for those unfortunate enough to have to cancel their policies as a result of COVID-19. We are also able to offer premium finance facilities for those clients that may be struggling to pay premiums in full due to a reduction in cash flow. This all sits on a foundation of being able to cater to almost all areas of food and hospitality, when lots of other insurers are pulling out of the sector."
There is no doubt that the crisis has highlighted the value offering of insurance companies which are customer-centric and willing to go the extra mile, Lewis said. It's no secret that the insurance industry as a whole has taken a publicity bashing as a result of the confusion in coverage afforded for COVID-19. What clients really need in this hard-hit industry is a trusted business partner who can walk them through the sometimes very complex insurance issues that exist.
"We only trade with expert brokers who are able to analyse coverage and provide good, sound advice to their clients," he said. "Throughout the crisis, we have been available to assist brokers in this regard, with an understanding of the issues their clients were facing. For example, as the initial lockdown took hold, we extended our opening hours to reflect when a lot of our hospitality clients were working so our team were available to help brokers as daily situations developed."
Read more: Top tips on how hospitality brokers can help their clients in this time of crisis
Among the top tips that Lewis would give brokers in the hospitality sector to help them navigate their clients through the pandemic is the need to stay up to date with the latest regulations and government advice. The current environment is changing at a furious pace, he said, so brokers must keep in regular contact with their clients in order to help them navigate through these challenging times. Brokers must be on hand to provide clients with the latest advice and be in a position to offer alternative solutions as their situation evolves.
"As always," he said, "it's the brokers that stay closest to their clients and provide the clearest advice that will win out."
To find out more from Jamie Lewis on how brokers can provide advice and expertise to their clients during this difficult time, sign up for the Insurance Connect event today.