Wolseley owners take AXA to court over pandemic-incurred losses | Insurance Business UK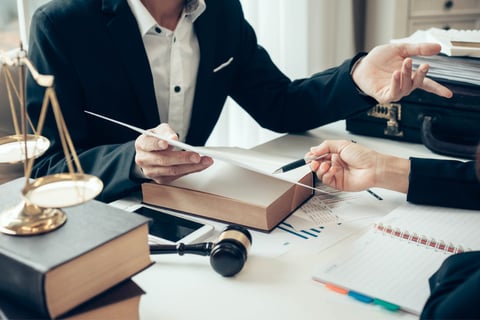 The owners of the high-end restaurants Wolseley and Delaunay have entered the High Court to sue insurance giant AXA's UK arm for refusing to cover a £4.5 million business interruption claim incurred for pandemic-linked losses.
The two-day case will explore the scope of "denial-of-access" coverage, which provides compensation for businesses whose venues were forced to close because of "local danger" and whether losses resulting from repeated pandemic lockdowns should be paid out.
Jeffrey Gruder, the barrister representing Corbin & King, told the court on Tuesday, according to a Financial Times report, that the "danger" stipulated in the policy cause was not exclusively restricted to a localised area and it would otherwise be "absurd" to think a disease can be contained within a one-mile radius.
"If there is a contagious disease within one mile of the premises, it would be improbable that its incidence would be exclusively confined within that radius," Gruder said. "The hallmark of a contagious disease is that it spreads rapidly and easily by human contact and movement."
However, AXA denies the claim, with barrister Aidan Christie arguing that the policy clause only covers localised areas instead of a national - and even global - incident such as the pandemic.
"The clause does not provide cover against the nationwide state of affairs that has prevailed throughout the country, with varying intensity, since early March 2020," AXA said in a written document prepared for the hearing.
Regardless of the outcome, the insurance giant has reassured businesses that it acknowledges their hardships under the pandemic and will continue to do so for covers in place: "To date we have already paid claims totalling above £94 million, demonstrating that where cover is in place claims have been, and will continue to be, settled by AXA."
This is considered the first major legal battle concerning business interruption since the Supreme Court ruled that some insurance policies are, in fact, covered amid the pandemic. Since then, insurers have shelled out more than £1.3 billion in compensation, according to the Financial Conduct Authority.
However, not all policy wordings have been made clear in the ruling, so Corbin & King's case could set a legal precedent for other businesses with similar policies. In a similar circumstance, Stonegate Pub Company is also suing insurers MS Amlin, Liberty Mutual and Zurich for a total of £845 million for the same reasons that concern its Slug and Lettuce and Walkabout chains.
Meanwhile, Corbin & King has another separate legal case in line to stop its majority owner, Minor Hotels, from calling in a £35 million loan that could drive them into insolvency.