Restaurant owners dish out lawsuits over COVID-19 insurance disputes | Insurance Business UK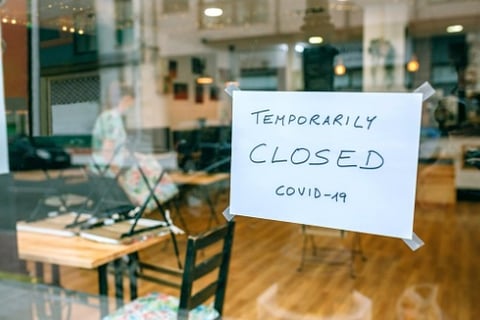 Several restaurant chain owners are set to take their insurers to court over payouts for COVID-19-related losses in cases that could have wider ramifications for other businesses with similar policies.
Corbin & King, which owns London's Wolseley restaurant, has sued insurance giant AXA's UK arm for refusing to cover business interruption (BI) claims incurred during the pandemic, the Financial Times has reported. The trial is scheduled to go to the High Court on 24 January 2022.
The case will explore the scope of "denial-of-access" coverage, which provides compensation for businesses whose venues were forced to close by a statutory body because of "local danger" and whether losses resulting from pandemic shutdowns should be paid out.
"This case is important because there are so many similar clauses in policies held by businesses across the country and it's likely to be of significant general application," Roger Franklin, head of insurance litigation at law firm Edwin Coe, which is representing Corbin & King, told FT.
Corbin & King's denial-of-access claim is worth £4.5 million, sources added.
AXA refused coverage citing an earlier High Court decision involving the Financial Conduct Authority (FCA) that ruled similarly worded clauses only provided BI cover against "consequences of localised incidents, rather than on a national scale." The case was not appealed, resulting in legal uncertainty.
Read more: FCA rolls out business interruption insurance policy checker
The trial will also determine if Corbin & King's pandemic cover is limited to just £250,000 payable by AXA in respect of all premises, or if the limit of £250,000 is set for each of the hospitality group's premises.
AXA told FT that it "continues to work with our customers and pay claims on policies where there is valid cover, as we have been from the start of the pandemic," adding that the total paid has already surpassed £86 million.
The High Court is also set to hear Stonegate's £845 million BI lawsuit against insurance giants MS Amlin, Liberty Mutual, and Zurich in June 2022. The hospitality group owns the Slug and Lettuce restaurant chain.
The trial is set to determine how much the group can claim for COVID-19-related losses and whether furlough payments to the company can be subtracted from claims, sources told FT.
Zurich is also facing a £100 million lawsuit from bakery chain Greggs for BI losses due to repeated lockdowns, according to FT.
The extent of business interruption coverage has been the cause of many legal disputes between business owners and insurance providers since the coronavirus pandemic forced operations to shut down.
Read more: FCA issues November update on BI test case claims
Insurance companies have paid out an estimated £1.2 billion in compensation to business owners under such policies after the Supreme Court ruled in a test case brought by the FCA last January that in most instances, insurers should pay for the losses.