Thinking out of the box for terrorism cover | Insurance Business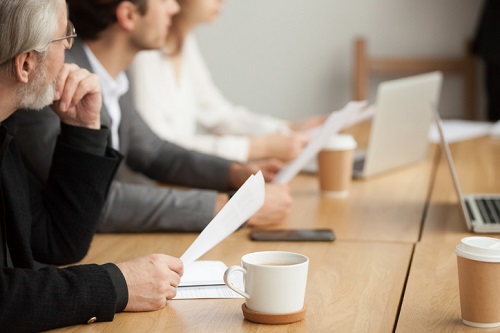 It's a harsh reality that insurance against terrorism is now becoming more popular, and with it has come the emergence of several providers of coverage for the marketplace.
With multiple providers to choose from, brokers may be left in a quandary on which policy they will offer to their clients. Geoff Stilwell, managing director and founder of specialist MGA Beech Underwriting, gave some advice on how brokers should choose their terrorism cover policy.
"Currently, any client wishing to buy terrorism cover has two alternatives: Pool Re or non-Pool Re. It really is that simple," Stilwell told Insurance Business. "Pool Re is the government-backed scheme with various restrictions, while non-Pool Re is far more flexible and mainly underwritten at Lloyd's of London.
"In essence, the cover from Pool Re has broadly remained the same, and many brokers just recommend it as a matter of course, because they believe it is better than the non-Pool Re offering."
But aside from confusion about what policy to offer, a broker must also contend with clients feeling that they are not vulnerable to terrorism, saying "it won't happen to me."
"Oh how wrong you can be," Stilwell said, referring to those clients. "Just look at the events back in 2005 or the more recent events at Borough Street Market, etc. You never know what can happen."
Stilwell provided a scenario which brokers can use to advise their clients regarding terrorism cover.
"If a client has a mortgage or a loan of any kind secured against a property, then that property needs to be covered," he said. "To put it simply, if an incident occurs and a building suffers such extreme damage that it has to be rebuilt, how is the client going to rebuild a property plus pay the mortgage or loan as well?
"Even if the building is no more, and I hate to say this, but any bank or lender will still want their money back. After all, you, the client, secured the mortgage or loan against the bricks and mortar of the building that has just been completely destroyed."
Stilwell also pointed out that apartments that are part of a block are in more need of cover.
"Anyone now who is buying an apartment in a block will, 99.9% of the time, be required to have terrorism cover," he explained. "At Beech Underwriting, we get requests every day asking us to confirm whether or not clients have taken cover out or have renewed their policy. In other words, the lenders want to make sure they will get back the money they have lent.
"There have been cases where the occupants have not been able to sell their apartments or potential purchasers have been unable to buy because the main building did not have terrorism cover," he said.
Commercial establishments are also in dire need of terrorism cover, he added.
"Any commercial risk such as a restaurant, club, or pub should have cover for non-damage denial of access," he said. "Beech Underwriting has always been able to offer this extension but nobody bought it until recently. Beech Underwriting has been underwriting terrorism on behalf of numerous Lloyd's Syndicates since 2001."
Finally, Stilwell reminded brokers about their duty to act in the best interests of their clients.
"It is your duty as the broker to think outside the box," he said. "Just because the holding market offers Pool Re, it does not mean it is the best solution for the client."
Related stories:
Broker on evolving terror threat: "The entire insurance value chain is being challenged"
Restaurant claim fails after London Bridge terrorist attack
Pool Re report highlights step change in terrorism