TriStar Special Risks MD on the changing appreciation of the role of terrorism insurance cover | Insurance Business UK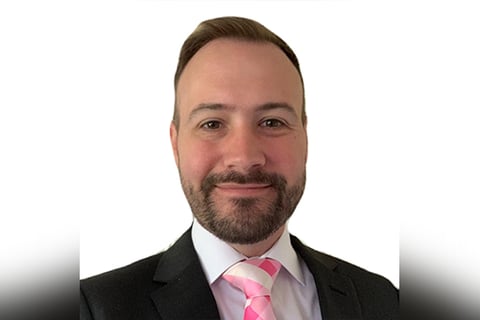 The recently concluded International Forum of Terrorism Risk (Re)Insurance Pools (IFTRIP) Livestream 2020 highlighted that, while the COVID-19 crisis has been a drain on both attention and resources, it is essential not to ignore the other pressing risks facing the insurance industry. Live panel discussions during the event debated topics including the evolving terrorism sector and the systemic risks, beyond COVID, that must be considered.
Read more: Pool Re review makes call for evidence
For James Woolerton (pictured), the MD of TriStar Special Risks Limited (Tristar), which specialises in terrorism insurance solutions, the terrorism insurance sector is one which he has been involved with since the very beginning of his career and it attracted his attention immediately. It is a niche, specialist insurance class, he said, which is fast-moving and dynamic with coverages constantly adapting to provide the required solutions.
"What appeals to me about it, and indeed what I enjoy about working in this area, is the evolving demands of insureds and brokers, having to innovate and actually 'underwrite' (arguably a dying profession in some areas) in order to provide the best solutions," he said. "It satisfies my desire to be challenged and to attempt to solve solutions where other industry professionals may claim 'a solution does not exist' or 'it cannot be done'. If there is an accepted way that something 'has to be done' because it's 'always been done that way' then I naturally seek to examine that and explore alternatives and provide something better where possible."
Woolerton's professional background is entirely grounded in the insurance industry, and he joins the ranks of those who, after finishing university, were faced with the question of 'what next?'. He started in the insurance sector in 2005 and hasn't looked back since. Over the last 15 years, he said, he has worked within the MGA space, providing niche insurance solutions for UK insurance brokers, with a focus through those 15 years on non-standard property insurance and standalone terrorism insurance solutions.
"The things I enjoy are the opportunities to be challenged," he said, "to provide solutions and to engage in the more technical aspects of helping brokers better understand terrorism insurance and to reap the rewards."
Throughout his time in the industry, Woolerton noted that he has seen a growing appreciation of the need for terrorism cover. This is attributable to a number of factors, he said. Brokers are now better informed, and there have been seen several incidents, both in the UK and overseas, which have prompted lenders to increasingly insist upon the coverage. If there was one key thing that it would benefit more businesses to understand it would be that they do not have to arrange their coverage with the underlying insurer; it can be arranged on a standalone basis which may be more suited to their needs.
"There is still work to be done in developing understanding and awareness of the fact that there is more than one solution and terrorism insurance provider," he said, "with so many brokers arranging cover with the default solution, where an examination of the risk and the clients' demands and needs may potentially mean they would be better served by an alternative solution.
"Brokers are extremely important to increasing client awareness of this risk," he said, "and it's a huge part of what brokers do. Clients, in most cases, will not and cannot be expected to understand their exposures and their options in respect of protecting against those exposures without the help of an insurance broker."
Read more: Fiducia announces new cover as terror threat rises
With the COVID crisis highlighting to many businesses that the unprecedented can happen, the question now is whether this will lead to more businesses examining other areas of exposure which could impact them in the future. The pandemic has been a reminder to all, he said, both inside and outside of the insurance industry, that there is no way to know what is around the corner.