Why Lloyd's cyber policy is unnecessary | Insurance Business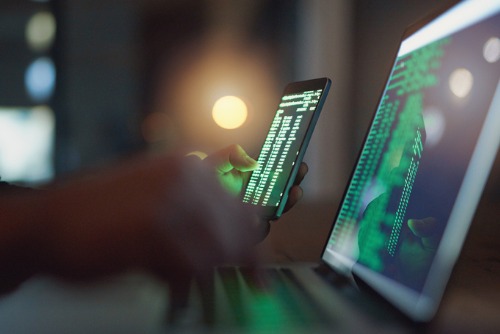 We really are in the cyber age, with computers and technology driving almost everything we do.
Look around you now and there would be tiny computers everywhere, in everyday objects that never used to need them, from your watch to your television to your car to your fridge to potentially your doorbell.
So, it's no surprise then that with data hacks becoming more common, computers are a possible target for terrorists. And now, partly because of this, Lloyd's of London wants insurance companies to be explicit about if all their policies cover cyber, including terrorism cover.
"Lloyd's is mandating that all policies provide clarity regarding cyber coverage by either excluding or providing affirmative coverage," the Lloyd's market bulletin stated.
But not everyone agrees with Lloyd's on the matter. Geoff Stilwell, CEO and managing director of Beech Underwriting, believes that needing to explicitly state if a terrorism policy does or does not cover cyber is unnecessary.
"Don't get me wrong, I'm all for compliance and making sure things are done correctly and all that. I get that," Stilwell said. "The problem is that they're trying to cover all bases. And they're never going to cover all bases."
What happens, Stilwell explained, is that when you try and cover all bases in policies, they can become convoluted and difficult for clients to understand. Beech Underwriting does not cover cyber in its policies, but does cover terrorism and a range of other things.
"I'll give you an example," he said. "We had our office policy renewal come through, and I won't say who it came from, but do you know how many pages were sent to me? Over 400 pages.
"That's the problem. What they're doing is making it more complex than it needs to be. People will not read 400 pages. We're under an obligation to try and make things simple."
What Stilwell proposes is sticking to writing policies in plain English, making them simple, and then putting out declarations like Lloyd's has would not be required.
"The problem is there is the plain English award," Stilwell explained. "And that's been around for donkey's years. So why can we not follow plain English, which is what our policy does?"
Beech Underwriting makes every effort to explain things in plain English for its clients. For example, on its website it includes a list of factsheets which help to set out very clearly the key facts of each policy, making it easy for those who are not experienced in insurance to understand.
"They want it spelt out to people," Stilwell said. "Policies are a lot simpler to understand these days then they were.
"And that's why we have the plain English award. I've always dealt with stuff in plain English. Beech doesn't muck around - we try to make it as simple and straightforward as we can."
Essentially, the CEO explained, he believes that the most sensible thing to do is for terrorism insurers to stick to plain English and be straight up if they cover cyber.
"You can't cover everything, and there's a phrase I use - it's paralysis by analysis," he said. "That's a phrase I use frequently. Because people keep wanting to dumb down. If the policy says it covers cyber, then set it out simply in plain English what it covers."