Zurich's N&G celebrates 100 years of making waves | Insurance Business UK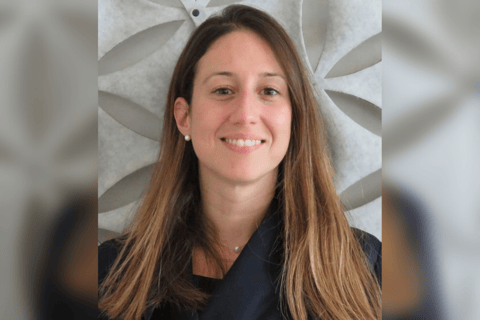 The origin story of Zurich's Navigators and General (N&G) perfectly illustrates the dynamic individuals that make up the marine sector. Its founder, Captain William Coombs, a Merchant Navy officer and First World War veteran, created N&G to protect his fellow officers through insuring claims for legal advice. Maria Cospito (pictured), head of N&G noted that while in the last century a lot has changed within the business, that foundation of protection and service remains as steadfast as ever.
Find out more about Navigators and General today
Cospito, who first joined the Brighton-based marine insurer in mid-2018, highlighted that while the demand for specialism and expertise has always been high in the marine sector, it has accelerated during the COVID-19 crisis. Brokers and clients have sought qualified, continuous and timely communication, she said, and creating and supporting long-term and stable relationships with brokers and customers has been key to N&G's ongoing success in the marine sector.
For this reason, its centennial celebrations are open to all its partners. The celebration kicked off with a small internal team event and its campaign to mark its anniversary will run throughout the whole year. It will engage with the staff at N&G's broker partners to emphasise the critical role they play in making the insurer so successful.
Read more: Never waste a good celebration
"We want our brokers and our customers to be part of our celebration because they are N&G," she said. "Our expertise comes not just from our dedicated teams… but, more than that, from the fact that our staff are passionate about boating, they own a boat or they might go surfing or do other types of water-related activities. And that means we understand our customers' needs and our brokers' needs because we speak the same language.
"So when lockdown started, we knew exactly what we could do and not do, and we could lead our broker and customer bases, which made a massive difference. You have an advantage when you develop new products if you understand the customer's needs, and when a claim comes through, we understand how important it is to deal with it as quickly as possible because a nice weekend is coming up and people want to be outside on their boat."
Read more: Zurich's N&G discusses disruption in the UK marine market
Cospito paid tribute to her team at N&G, highlighting that their knowledge, commitment and dedication have proven themselves time and time again, especially during the last year. It has been tough not to be able to celebrate the insurer's 100-year birthday with some of the in-person events that the team enjoyed pre-COVID, such as beach volleyball and mini-golf, but, when it becomes possible to do so, these celebrations will take place.
Looking at the centennial year ahead, she noted that the instability within the marine insurance market, from competitors pulling out to consolidation in the market, has and continues to represent an opportunity for N&G. "We haven't changed our underwriting appetite or pricing or distribution strategy," she said, and brokers and customers are responding to this solidity and trust N&G not to do anything rash.
"We follow our strategy, we follow our appetite," she said. "And they know they can count on us. And I think that has been a big plus for us over the past few years. And, of course, we're always looking for new opportunities. 2021 has been an extremely strong year for us… Our plan is to maintain our growth trajectory and to seize opportunities for a step-up because [deals] like our acquisition of NMU's ex-GJW (Groves, John and Westrup) commercial marine trade combined book speed up that trajectory."
Cospito said that, above all, she is proud that N&G consistently puts its customer at the very heart of its proposition and makes all decisions based on what is the best for them. This can be around product design, or how claims are handled, or which broker partners are utilised, or how to help customers struggling to make payments. From the largest to the smallest piece of the puzzle, the insurer must ensure the customer really does come first.
"And my key message to our brokers and customers is a big thank you," she said. "Thank you for being with us and supporting us and making us achieve this massive milestone. Our growth is all down to the quality of this relationship, so thank you for continuing to support us."
Find out more: Discover all about Navigators and General here.