Evaluating brokers' professional indemnity exposures | Insurance Business UK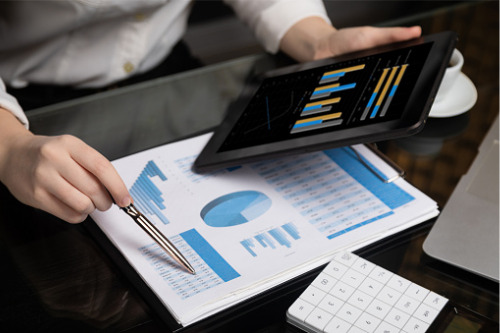 Insurance brokers operating in the professional indemnity insurance market are facing perhaps the most difficult conditions in history – battling an increasingly hard market, changing customer expectations and evolving cover restrictions.
The demand for accessible insight and thought leadership into the undulations of the market and the solutions available to brokers today is mounting. It was in recognition of this that senior team members at MGB Insurance Brokers joined IB Talk for a podcast on 'Navigating the hard PII market'. Evaluating the key challenges that he is seeing impacting brokers at this time, Nick Bender, joint managing director of MGB Insurance Brokers noted that they go beyond the concerns being voiced by their clients to include the exposures that brokers themselves face.
Listen now: MGB Insurance Brokers on navigating the hard PII market
"I think that insurers are genuinely concerned about the employees of insurance brokers… [around areas such as] slip and trips, for instance, where they're working from home," he said. "There's not enough peer checking and one in every 10 or 20 or 30 employees is struggling with mental health issues. With that comes errors. And I hope I'm wrong, but I think we will see over the next two or three years, claims made against insurance brokers where they haven't done something."
Bender highlighted that this is a concern shared by many of MGB's partner brokers because they have seen first-hand how difficult it can be to remotely run a business. The reality is, he said, that from time to time, every firm struggles. And he doesn't think any insurance brokers would claim to be as completely in control of their business as they were when everybody was working in the physical premises of an office, and accountable to managers.
Read more: How to build a consistent and sustainable PI marketplace
When working in an office, it was easier for staff, particularly junior staff, to ask pressing questions and receive answers swiftly, and to avail of ongoing training on a weekly or monthly basis in a way that simply hasn't been as accessible during COVID. The last 18 or so months have been very tough for everybody, he said, but they have been particularly difficult for insurance brokers.
"Again, I hope I'm wrong, but I think this market is going to be pretty tough for insurance brokers over the next two to three years," he said. "It's not all doom and gloom, but we are monitoring claim trends on a monthly basis, and the number of circumstances in claims is on the increase."
Looking beyond this to the complexities of the hard market and the challenges that brokers are facing while serving the insurance requirements of their clients, Pat Boreham, head of broker development at MGB, highlighted how brokers can offset and mitigate PII claims coming down the line. It might sound easy and simple, he said, but really this all comes down to communication. Whether a broker has a client whose PII renewal is due soon or even just in the coming policy year, it is essential that they make the effort to pick up the phone and talk to that client.
"I think that's one thing that has come out of working remotely," he said. "In some respects, it has almost been forced upon people actually to pick the phone up and talk to brokers. And [before this], I'd never heard of Teams and Zoom in my life and now I like to think I'm a little bit of a specialist on Teams meetings, on Zoom meetings and setting them up.
"So, good things have come out of this. But I would certainly say to brokers, especially when they have someone like ourselves, a Lloyd's wholesale broker involved - pick the phone up and talk to people. This will then enable you to manage your clients' expectations moving forward in this difficult market."
Listen now: MGB Insurance Brokers on navigating the hard PII market