Kingsbridge completes Dinghy acquisition | Insurance Business UK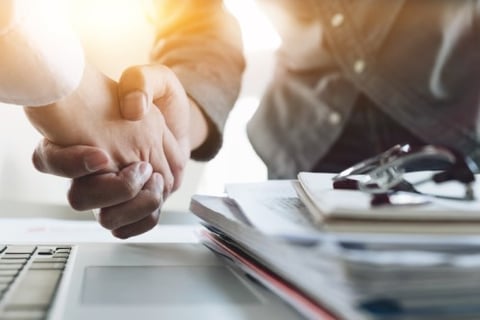 Online insurer Dinghy is now owned by Kingsbridge Group.
The insurtech pioneer, known for its on-demand professional indemnity (PI) insurance for the freelance market, is Kingsbridge's second swoop after previously acquiring Larsen Howie. Also a specialist online provider catering to contractors, the latter specialises in IR35 and tax-related offerings.
"The acquisition of Dinghy further broadens our ability to reach into an even wider segment of the important creative and 'gig' markets where freelancers demand a different approach to insurance and an improved user experience," said Kingsbridge Group chief executive James Twining.
"We are delighted to welcome the Dinghy team into the Kingsbridge family and are very excited to deliver the next phase of growth that they and the Dinghy platform, will deliver for us both in the UK and internationally."
What the platform does is allow customers to "flex" their coverage – for instance, when on holiday or between projects – by simply swiping. Aside from PI insurance, the mobile-first provider also offers cover for equipment, public liability, legal expenses, and cyber liability.
"We are delighted to have joined forces with Kingsbridge, who are known as one of the largest and most successful players in the contractor insurance market," commented Dinghy co-founder Ben Wilks.
"The combination of Dinghy's unique flexible product and technology platform and Kingsbridge's marketing and commercial strength, will enable us to improve our offering to our existing customers and significantly accelerate our growth plans."
Through its contractor insurance division and partners network, Kingsbridge – which is backed by UK private equity firm Dunedin – services the needs of nearly 50,000 customers.