Law firm warns insurance brokers | Insurance Business UK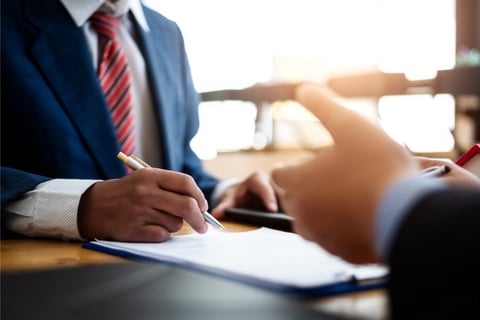 "It is only a matter of time before prospective claimants begin to give serious consideration to negligence claims against their insurance brokers, either in addition to or as an alternative to any claims they may have against their insurers."
That was the warning, in effect, issued by Stewarts Law LLP to insurance brokers in relation to what is said to be a potential 'second wave' of business interruption insurance litigation. In a joint contributed piece published by Lexology, Stewarts partner Clive Zietman and senior associate Alex Lerner examined the possibility of brokers being held accountable for their clients' coverage woes.
They said: "Typically, a negligence claim against an insurance broker arises from a broker's failure to insure specific risks, to provide adequate insurance cover, to report risks to an insurer, to renew relevant policies, and/or to set policies up correctly and in time. The fall-out from the COVID-19 crisis is likely to give rise to a number of such instances."
It was noted that the law firm anticipates claims in which policyholders believe they were not properly advised of their policies' restrictions or possibly where brokers made representations about the insurance being 'all-risks' only for a pandemic-related claim to be denied.
Similarly, an earlier Reynolds Porter Chamberlain LLP (RPC) briefing stated: "Brokers will have a key role to play in advising their clients but may also see themselves in the firing line."
RPC was referring to the coronavirus-related errors and omissions (E&O) exposures faced by insurance brokers.
"As insurers brace themselves for large volumes of notifications across all lines of business relating to COVID-19, we expect to see a second wave of E&O notifications by insurance brokers when policyholders (businesses and individuals) find themselves without adequate cover for losses relating to the pandemic," RPC noted in March. "Some insurers are already seeing a spike in such notifications.
"Future claims against insurance brokers seem likely to fall within two broad categories: (1) broker negligence at the point of policy placement; and (2) those concerning a broker's ongoing duties to their client after policy inception, including missed opportunities to recommend mid-term adjustments to policy programmes in the earlier stages of the disease's spread – before it became an acknowledged global health and financial crisis."
Meanwhile the Financial Conduct Authority's (FCA) business interruption High Court test case is awaiting judgement. According to the FCA, Lord Justice Flaux had previously expressed hope that a judgement would be available by the middle of this month.