New MD on supporting regional brokers with "challenging" PI and financial lines risks | Insurance Business UK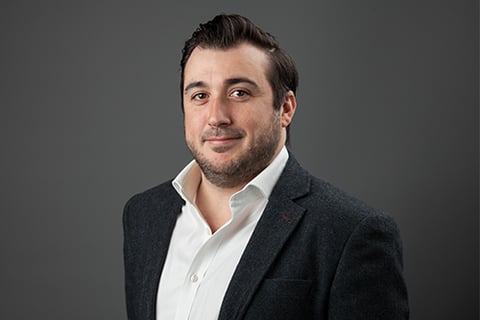 The Manchester-based independent Chartered insurance broker, Champion Insurance Group, recently announced the launch of Champion Professional Risks, a new specialist division of the group which will be led by MD, John Jones (pictured). Discussing this appointment with Insurance Business, Jones highlighted how his career to date has prepared him for the position, and how this division will support partner brokers looking to access Champion's expertise to further support their own clients.
Jones first joined the insurance sector at the age of 16 after spotting a job advert in the Blackpool Gazette for a junior position with a local high street insurance broker. He noted that he was encouraged to apply by his dad who was working in the hospitality sector and was keen for him not to follow in his footsteps due to the long and unsociable hours involved.
Having secured the job, he spent the next five years learning the ropes and getting involved in personal lines dealing with customers coming into the office to arrange their home and motor policies. Jones then moved to the business's commercial team before making the move to Manchester in 2004 to further his career, where he worked with a few large provincial brokers dealing with an array of commercial insurance products including professional indemnity (PI) and financial lines policies.
Read more: Aon and Allianz on how COVID-19 has impacted the PI sector
"In 2009 I moved jobs again," he said, "this time to a specialist PI broker in Manchester where I stayed for over a decade. It was here that I learned a lot and really gained valuable experience in the professional indemnity and financial lines market. It was during this time I carved a niche for myself in placing more complex risks in the regional and London Market for direct clients, but also for regional brokers looking to place cover for their own clients."
After several years dealing with financial lines placements for direct clients and regional brokers, Jones said, he was approached by one of his brokers, Champion Insurance Group in Worsley, Manchester, with the idea to team up and offer a specialised service for the placement of "challenging" PI and financial lines risks to brokers.
"The tough market conditions in the PI and financial lines market now means that even the most benign of risks have become harder to place and so the timing just felt right," he said. "I have personally known Dan Maloney, MD of Champion Insurance Group for a number of years. He set up [the business] from scratch 10 years ago and has grown it to a successful regional firm and so I knew I was partnering with the right people."
As MD of Champion Professional Risks, this opportunity will mean Jones leveraging his expertise and market contacts and Champion's extensive network of professional connections to build the division going forward. His main responsibility, he said, will be to grow a network of quality partner brokers with whom we can build long term relationships and assist them with their growth plans in this niche area.
Read more: Gallagher discusses the challenges facing regional brokers
"We want to offer a different type of service to our partner brokers where we can add value in the supply chain," he said. "Not only do we want to give them access to our exclusive markets, but we want to provide them with guidance and advice on how to best present each risk to the market which is especially important in a hardening market. We want to keep them appraised of developments in the financial lines market and help to improve the technical knowledge of our partner brokers' personnel."
Jones highlighted that the conditions in the PI and D&O market have deteriorated, and regional brokers and their clients are struggling with their financial lines placements. These conditions will likely only worsen in the short to medium term, he said. Capacity in the market is shrinking and premiums are increasing as a result. Due to primary limits reducing, excess layers which used to be a peripheral cost in an overall insurance placement can now be a significant percentage of the overall cost.
"We are also seeing some insurers wanting to only align themselves with certain brokers, meaning that there will be less access to key insurers for some brokers," he said. "We feel that we can fill a gap in the market by providing brokers with access to exclusive markets that might otherwise only have been available via London Market wholesale brokers, but with the added support and guidance of a regional broker like them, who understands the challenges that brokers and their clients are currently facing in the SME and mid-market."
For Jones, a successful first year for the business would see it become regarded as the preferred wholesale option for brokers to turn to when they need assistance with PI and financial lines placements. The aim, he said, is to achieve this by building a reputation for the provision of quality advice and assistance to all partner brokers in helping them achieve their growth plans in this specialist area of insurance.