Which insurance name do clients not understand? | Insurance Business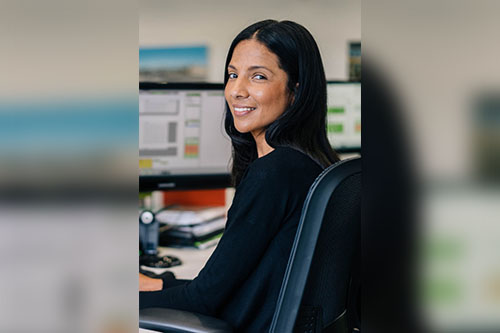 Out of all the types of insurance available for clients to protect themselves and their businesses with, most are self-explanatory.
Cyber, motor, flood, environmental, property, terrorism, marine. All very simple to understand.
But, according to independent research commissioned by broker PolicyBee, there's one insurance product name that a large amount of people don't understand: professional indemnity insurance.
The research found that 96% of people did not understand the meaning of the word indemnity, and 70% of businesses think they don't need the insurance, which suggests they may not understand its value.
Professional indemnity insurance is a product that protects businesses providing professional or specialist services to clients, and sometimes businesses can be required to take it out on contracts between themselves and a client.
Kerri-Ann Hockley (pictured), head of customer service at PolicyBee, said that when the results of the research came back, it confirmed what she already thought.
"It was not a huge surprise," Hockley said. "The reports from the customer services team is that people do find it quite confusing, or they often use the wrong terminology when they call.
"So, it wasn't a huge shock that people didn't understand the term and thought it would be better for it to have a new name. The report kind of backs up what we thought internally, but having the independent research carried out gives that thought a bit more weight."
The research also found that clients reacted well to alternative names for professional indemnity insurance, some of which are common product names in the US insurance market.
A third of people said that professional liability insurance was a better name for the product, while 14% of people liked the alternative errors and omissions insurance.
Hockley explained that she believes that a change of name may help clients to be better educated about professional indemnity insurance and why it is so important.
"The name certainly doesn't help, but also just a lack of knowledge about professional indemnity insurance generally," she said. "I think having a more obvious name for it, people would be able to understand it a bit more.
"You want something that people can relate to or easily understand. I think when you have that from just the name it's definitely an easier conversation to have with clients."
PolicyBee is dedicated to making things easy to understand for their customers, something that started with CEO Ian Hatfield.
Hatfield was involved in content and policy writing and worked for an insurance broker. He saw the complicated terms being used and felt there must be an easier way: as such, PolicyBee was born.
"Right from the start of our company it's always been about 'let's make things a lot easier for customers to understand, let's talk their language'," Hockley explained. "We talk to them in their language rather than using old school insurance terms which they're not used to and don't come across every day."
This company culture is why PolicyBee is a firm supporter of the Plain English Campaign, which aims to get rid of "gobbledygook, jargon and misleading public information."
While Hockley believes that PolicyBee's approach to communication "sets them apart," she thinks that other brokers should consider the Plain English Campaign.
"The more brokers we have involved in this type of Plain English Campaign the quicker and easier it will be to change how insurance is distributed here in the UK," she said.